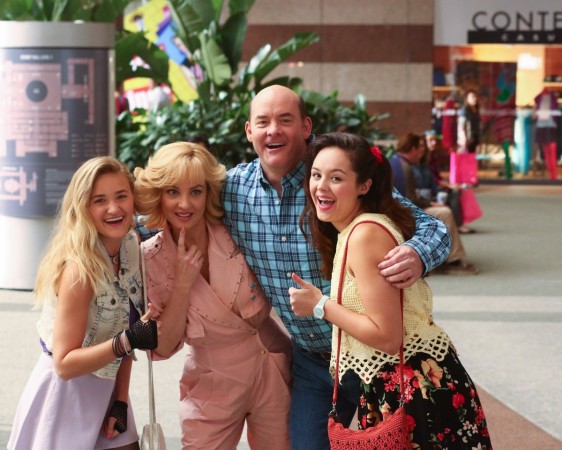 Beverly Goldberg (Wendi McLendon-Covey) has a new project in season 4 episode 2 of The Goldbergs. In the upcoming episode titled I Heart Videoediting, the smother devotes all her energy to Bill Lewis (David Koechner), her husband's best friend and in many ways, her frenemy.
[Spoiler Alert]
Bill has been so closely associated with The Goldbergs that almost everyone wants to help him deal with his divorce. But everyone has a different idea on how to help Bill find love again. If Adam (Sean Giambrone) brings out his camera, then Beverly decides that gadgets can't spark intimacy between two people; only an old fashioned blind date can.
The matriarch of The Goldbergs uses all her resources to find Bill a woman but standing in her way is Bill's daughter Lainey (AJ Michalka). The teenager has other ideas and it remains to be seen if Beverly will win in the battle of smother vs children.
While Beverly tries to be the chief architect of Bill's life, her son Barry (Troy Gentile) tries to do the same. The high school student takes an aptitude test and after failing, realises that all he wants to do is become a gym teacher.
In season 4 episode 2, Barry becomes an apprentice to Coach Mellor and we suspect that none of his family members will be happy about this, least of all, Beverly, who quit law school in order to become a full-time mom.
The Goldbergs season 4 episode 2 airs at 8 pm EST on Wednesday, September 28, on ABC. You can live-stream the episode via ABC GO.