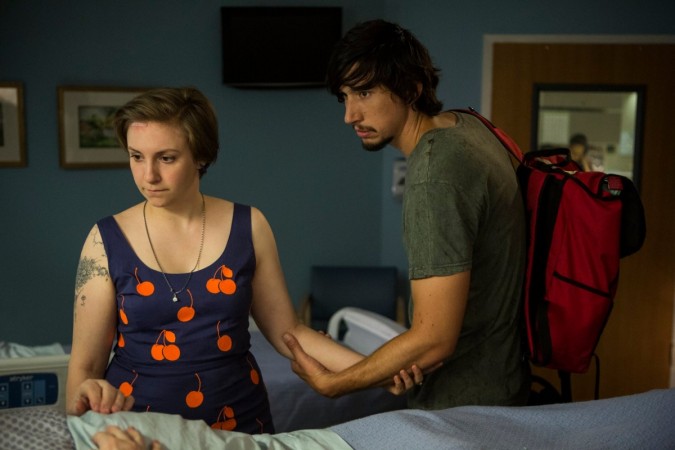 Everyone's life seem to be quite chaotic in HBO's "Girls." In Season 5 episode 8, Jessa (Jemima Kirk) wonders if she should talk to Hannah (Lena Dunham), while the person in question goes on a vacation with Fran.
Although Marnie (Allison Williams) and Hannah haven't spoken to each other often, they have always sought each other out. This, however, is not the case with Jessa and Hannah. When the latter realised that her friend is dating her ex, she couldn't hide her hurt or even fake it. Hannah's discomfort was obvious to everyone, including Jessa. But will the two ever speak again?
In the promo, Jessa speaks to Adam (Adam Driver) about the debacle and is overridden with guilt, which makes her very defencive. She refuses to accept that she's wrong for hiding her relationship from her friend. Unfortunately for her, she is alone in this misery. Her boyfriend refuses to speak about Hannah. While Adam and Jessa occupy different mindscapes, so do Hannah and Fran.
In an effort to be sweet, Fran takes her on a surprise road trip. He tells her, "We can do whatever we want for the whole summer. It's just us." It is at this point that Hannah, symbolically, looks out the window, at the city she's leaving behind.
It's evident that Hannah and Fran will not work out together. Will this vacation be the end of their relationship? This remains to be seen.
Meanwhile, Marnie and Desi will be in their own relationship hell in episode 8. She makes an angry phone call after she sees her husband kissing another woman. When Marnie tries to talk about the incident, he blocks her completely. Her ego is bruised and she acts out on her anger when she calls him a kid.
Season 5 episode 8's synopsis (via TV Guide) reads:
Hannah's summer road trip ends abruptly, so Ray comes to her rescue, but their trip back to New York is anything but ordinary. Meanwhile, Adam visits Laird's apartment when he's worried about his sister; Shoshanna tries to settle back into life in the U.S.; and Marnie finds there are rules to her relationship with Desi.
"Girls" Season 2 episode 8 airs 10 p.m. EST Sunday, April 10, on HBO. You can live-stream the episode via HBO Go.