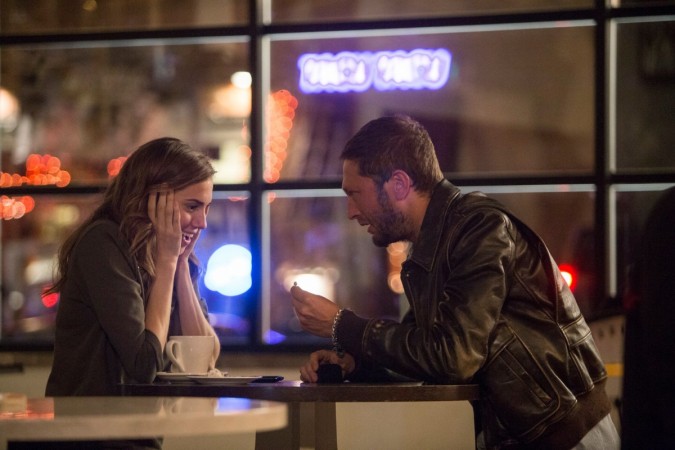 After the enlightening episode "The Panic in Central Park," "Girls" will shift its focus from Marmie's (Allison Williams) life to that of all the remaining girls and their friends. The upcoming Season 5 episode 7 will see Hannah (Lena Dunham) and Fran (Jake Lacy) getting into a huge fight, while Elijah (Andrew Rannells) gets insecure about his relationship with Dill (Corey Stoll).
In "Hello Kitty," Elijah will start getting more serious about his relationship with Dill, with the former even attending a party with his more successful and mature boyfriend. Elijah even feels "oddly at home" with Dill's friends at the party and compares them to his own "mean and poor" friends.
However, things go awry when Elijah starts to realise that Dill may be dating around. Elijah had started having serious feelings for Dill, but the latter may not be looking to be tied down any time soon.
Also Read: Mia Khalifa's late night cooking skills impress fans
Meanwhile, with her new-found clarity, Marnie informs her newlywed husband that the divorce is happening. However, it looks like Desi (Corey Stoll) is concerned with something that is "bigger than the divorce." While the cause of his outburst remains unknown, most likely it is going to be something that forces Marnie and Desi to stay married for a while longer.
Jessa (Jemima Kirk) and Adam (Adam Driver), on the other hand, are still enjoying the honeymoon phase of their relationship. However, with Adam's impending play, Jessa is worried about meeting Hannah for the first time after their huge fight.
Hannah has more important things to worry about, one of which is her argument with boyfriend Fran. The argument itself stems from her getting reprimanded by the school principal. However, it is Hannah's response to the whole situation that angers Fran. In the promo for the episode, he says, "Oooh! Hannah wants to do something rude, disruptive and inappropriate. What a twist."
Watch Season 5 episode 7 of "Girls" at 10 p.m. (EST) Sunday, April 3. You can also live-stream "Hello Kitty" via HBO GO.