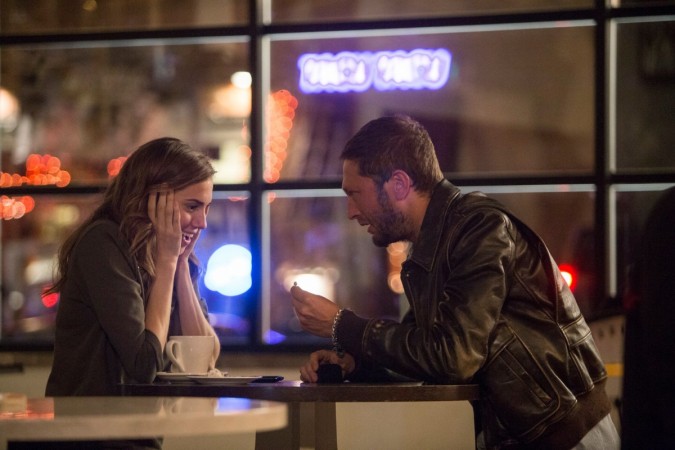 The upcoming Season 5 episode 6 will see the first big fight in Marnie (Allison Williams) and Desi's (Ebon Moss-Bachrach) marriage. The promo for "The Panic in Central Park" shows that she is even questioning her identity.
As fans know, after a lot of drama, Marnie and Desi got married in the Season 5 premiere episode aptly titled "Wedding Day." The couple has had many issues to deal with in the past and it looks like they will crop up in future, too.
In the promo, Desi calls Marnie cruel for refusing to get a scone with him. Marnie is appalled at how dramatic he is being and the couple gets into an argument, where Desi asks his wife to open her heart to him and she screams: "It's open."
Marnie goes for a run to clear her mind and runs into someone from her past. While the summary keeps the person a mystery, many fans hope that it is Charlie (Christopher Abbott), Marnie's ex-boyfriend. It does seem far-fetched, but at this point in her marriage Marnie probably needs to remember who she is as an individual.
According to the promo, she is clearly questioning that, even pretending to be one mysterious Mikita Perez at a posh party and tries to explain to everyone that she is only "25-and-a-half years old." She is also heard confessing: "I just don't know who I am anymore. I am just a ghost of myself."
Meanwhile, Jessa (Jemima Kirke) and Adam (Adam Driver) start getting closer as the fear of Hannah (Lena Dunham) finding out about heir relationship looms over them. A general attitude towards this couple has been negative, with most fans hoping that Adam will get back together with Hannah soon.
Watch Season 5 episode 6 of "Girls" at 10 p.m. (EST) Sunday, March 27. You can also live-stream "The Panic in Central Park" via HBO GO.