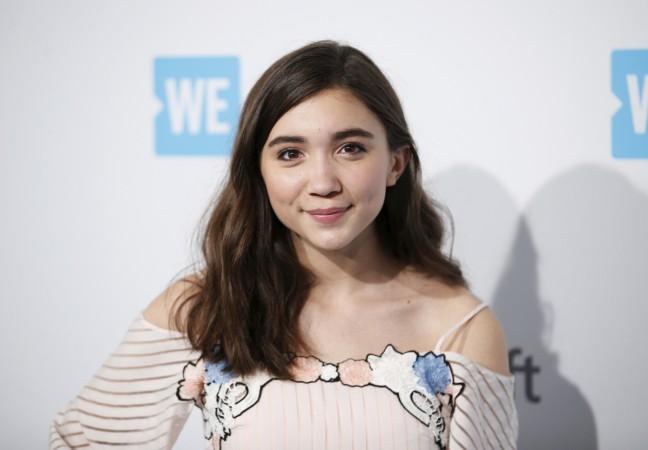 One of the most important things fans want to see in "Girl Meets World" Season 3 is a resolution to the love triangle between Maya (Sabrina Carpenter), Riley (Rowan Blanchard) and Lucas (Peyton Meyer). However, it looks like that will have to wait until the young friends find their way around the high school and their place in it.
In the upcoming Season 3 episode 2 of "Girl Meets World," we will see Riley and Maya contemplating their choices. Riley is upset that she may have distanced herself from the rest of the group, but the very seniors that made her make that choice come to offer her guidance.
In a sneak peek from "Girl Meets High School: Part 2" shared by DisneyPromos, we see Riley and Maya at their usual bay window spot worrying about high school. The seniors who asked her to stay in the hole visit them at Riley's room.
Also Read: 'Teenage Mutant Ninja Turtles 2' IBT review
They explain to Riley that they were also part of a huge group, but they got separated because that is what high school does. It doesn't mean they stop becoming friends or never hang out, but things change.
It is further revealed that the three seniors are also in a love triangle, much like Riley, Lucas and Maya. In hopes of getting some advice in this matter, Riley and Maya ask them how they resolved the issue without breaking friendship, they reveal that they are still in the triangle.
Watch Season 3 episode 2 of "Girl Meets World" at 8:30 p.m. (EST) on Friday, June 10. You can also live-stream "Girl Meets High School (Part 2)" via Disney Go!