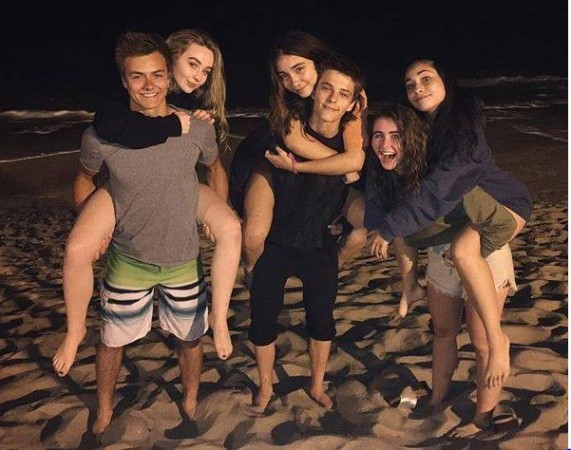 Halloween is coming a little early for the kids of Girl Meets World and it brings along a twisted world that marks the third part of the popular World of Terror series.
As dedicated fans of Girl Meets World know, every season has had a World of Terror episode, and each of them has been as entertaining as it is exciting.
In the upcoming instalment, season 3 episode 15, fans get a glimpse into the hypothetical lives of Maya (Sabrina Carpenter) and Riley (Rowan Blanchard). The show depicts what would happen if these two never met each other.
Girl Meets World of Terror 3 will explore a topic which is literally the opposite of everything Cory (Ben Savage) has taught the kids for the past few years, which is "people change people."
This new fictional world asks one question: what if people did not get a chance to change people? However, this will ultimately prove to be another brilliant lesson on why the people you have in your life are important.
The narrator of this horror story will be a ghost version of Auggie (August Maturo). The story sees Riley as the epitome of bubbly and cheerfulness, whereas Maya becomes gloomier and more pessimistic than she has ever been.
The official synopsis for the episode reads: "Auggie narrates a scary Halloween story about what the world would be like if Maya and Riley had never met."
Girls Meets World season 3 episode 15 airs at 8.30 pm EST on Friday, 14 October, on Disney. You can live-stream the episode via Disney Go.