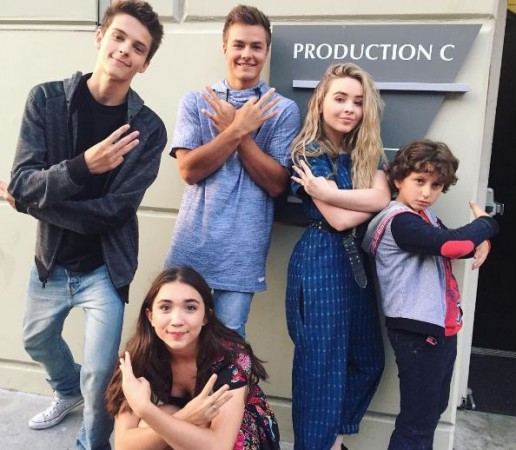 Season 3 of Girl Meets World has covered everything from friendship to dating and now with the upcoming Girl Meets She Don't Like Me, it will deal with rejection.
As fans know, Riley (Rowan Blanchard) and friends are still relatively new to High School. Despite her general likability and bubbly nature, Riley does not seem to have made many friends outside her circle, which includes Maya (Sabrina Carpenter), Lucas (Peyton Meyer), Farkle (Corey Fogelmanis), Smackle (Cecilia Balagot) and Zay (Amir Mitchell-Townes).
Riley wants to make more friends, and unfortunately the children in her new school aren't as receptive to her friendly advances as she had hoped. In a promo for the upcoming season 3 episode 14, we see Riley approaching a girl and announcing that she wants to be friends with her, only to be rejected with, "I don't like her at all."
The official synopsis for the episode reads:
Riley tries to make new friends in high school but everyone acts less friendly than she expects.
Following Girl Meet She Don't Like Me, the Disney show is expected to go on a short break lasting two weeks, after which it will return with Girl Meets World of Terror 3. Dedicated fans might recognise this title, because it is a running gag in the series, with season 2 featuring Girl Meets World Of Terror 2 and season 1 featuring the first part.
Considering the air date of 14 October, Girl Meets World of Terror 3 could be a Halloween special episode. Meanwhile, don't forget to watch Season 3 episode 14 of Girl Meets World at 8:30pm (EST) on Friday, September 23 via Disney Channel. You can also live-stream "Girl Meets She Don't Like Me" via Disney Go.