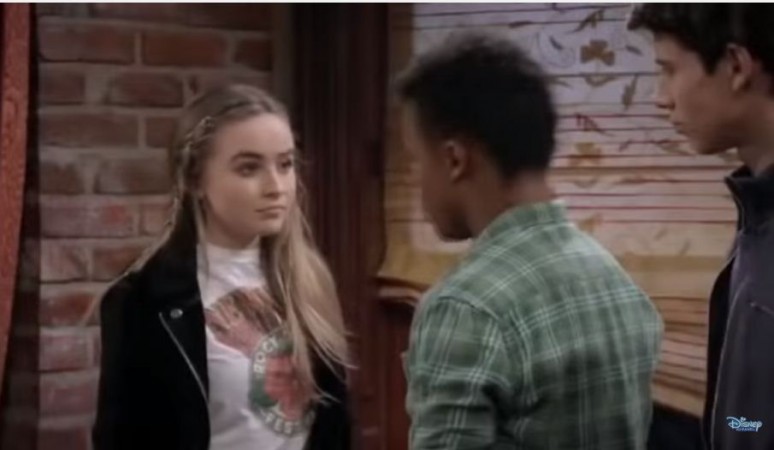 Season 3 of "Girl Meets World" just solved a love triangle, and there is already a new one. The upcoming Season 3 episode 12 of the Disney show, titled "Girl Meets Bear," will see Maya (Sabrina Carpenter) getting the attention of two potential romantic interests, namely Zay (Amir Mitchell Townes) and Josh (Uriah Shelton).
The premise for the episode is Riley (Rowan Blanchard) losing a beloved stuffed bear from her childhood. And, as always, her army of friends and her family join forces to help her out. We even get a glimpse into Cory's (Ben Savage) childhood and the token tip of the hat to "Boy Meets World." However, the core of "Girl Meets Bear" is none of this.
With Riley and Lucas (Peyton Meyer) settled in as the first couple among the group of friends, it is Maya's turn at romance. Although she and Josh had decided to wait until she is a little older to start dating, it was also understood that if life threw anything their way, they would take advantage of it.
Also Read: Best, most badass quotes on Women's Equality Day
Now, it looks like life is throwing something their way. Zay, the polite and charming best friend of Lucas, admits his feelings for Maya in the episode. In the promo video for "Girl Meets Bear" he is heard saying, "A lot is probably gonna happen to us... So I want you to know..." The video ends before revealing the secret, but Josh's face when he hears this is priceless.
How will Maya react to Zay's confession? Find out when "Girl Meets World" Season 3 episode 12 airs at 8:30 p.m.(EST) on Disney Channel. You can also live-stream "Girl Meets I Do" via Disney Go.