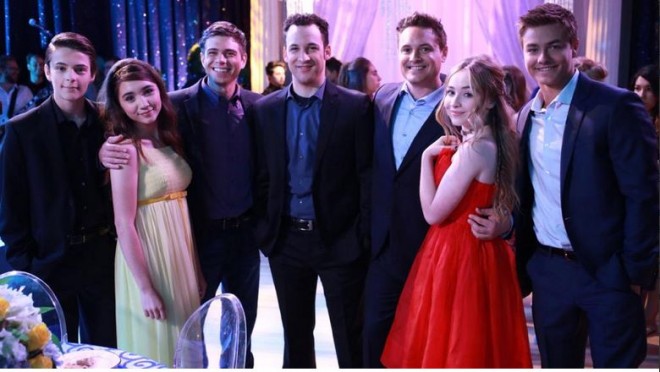 After a short break of two weeks, "Girl Meets World" is returning to Disney with Season 2 Episode 28, "Girl Meets Commonism". The episode is expected to pit best friends against each other, and teach them the value of honesty.
In the previously aired "Girl Meets Money", Riley (Rowan Blanchard), Maya (Sabrina Carpenter) and Lucas (Peyton Meyer) learned how significantly different their lives were from that of Farkle's (Corey Fogelmanis). They kids learned the value of money, while Farkle's father Minkus (Lee Norris) learned that accumulating money is not as important as spending time with his family and helping those in need.
The upcoming episode will see Riley and her friends learning another important lesson, after Farkle and Maya are caught cheating. Riley will have to choose between what is right and standing by her friends. Maya and Farkle will be caught cheating in a test and have to face the school's "honour board", which will determine their punishment.
Also Read: Rare, adorable photos of Hollywood celebs hugging each other
The catch is their best friends Riley and Lucas are members of the board and will get a say in the matter. As always, fans can expect to see the gang learn an important life lesson and have fun doing it.
Meanwhile, there are rumours about Angela's (Trina McGee) return to the show. According to MTV, McGee uploaded a few photos with cryptic messages on Feb. 11, 2016, leading them to believe that she may be appearing in "GMW" soon.
Does this mean she and Shawn (Rider Strong) have yet another shot at a romantic future? What would her return mean to Shawn's bourgeoning relationship with Maya's mom Katy (Cheryl Texiera)?
Watch Season 2 Episode 28 of "Girl Meets World" at 8:30 p.m. (EST) on Friday, Feb. 12, 2016. You can also live-stream "Girl Meets Commonism" via Disney Go!