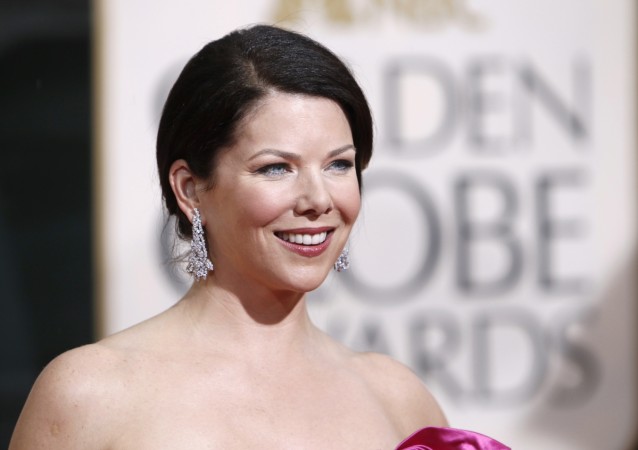 In a matter of hours, Netflix will start screening the highly anticipated Gilmore Girls revival series titled Gilmore Girls: A Year in the Life. All new episodes will be streamed live on Netflix on November 25 at 12.01am PT.
The show stars Lauren Graham and Alexis Bledel as mother-daughter duo Lorelai and Rory and it will pick up nearly a decade since the events in the Season 7 finale. The revival has been separated into four 90-minute chapters, each lasting through one of the four seasons: winter, spring, summer, and fall.
Rory:
The revival will see where Bledel's Rory stands with all three of her love interests – Dean, Jess and Logan. While many feel she is best suited with Dean, plot spoilers indicate that Dean might not be in the race for Rory's heart anymore.
"I think there is satisfying closure for fans of any of the three couples that tend to get some attention," Bledel told Us Weekly. "But they're very different interactions. I would say each one of them [gets] closure in a different way," she added.
Lorelai and Luke:
Lorelai and Luke spent most of the final season separated after their engagement broke down in Season 6. But the finale saw them reconciling and in Gilmore Girls: A Year in the Life, the duo seems to be engaged once more. Graham and Scott Patterson (Luke) believe that Lorelai and Luke are meant to be, despite the fact that there are as different as chalk and cheese.
"If they were instruments in an orchestra, they're very different instruments, but together they make a weirdly appealing sound," Graham explains in the new episode of EW Reunites: Gilmore Girls on the PEOPLE/Entertainment Weekly Network (PEN).
"She'd probably be first violin. May be oboe? I don't know," added Patterson.
Catch new episodes of Gilmore Girls: A Year in the Life on Netflix.