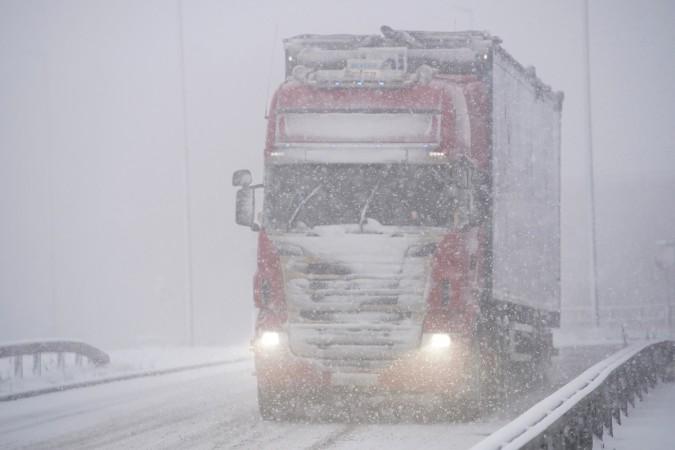 Internet users are having a good laugh after a couple shared on social media a video of a giant snow penis mounted on a truck traveling through city streets.
The video was reportedly shot March 18 in Covilha city in Portugal and was shared on Facebook.
According to reports, the couple was driving through the city when they spotted the truck and initially thought it was a giant snowman sitting on the vehicle. The couple trailed the truck for some time to get a better glimpse of the giant structure.
However, when they got closer to the truck they realized it was not a snowman but a gigantic phallic structure.
In the video, the woman was heard exclaiming: "Oh goodness...E perfeito! (It's perfect!)."
Newsflare.com reported that the man wrote: ''While I was driving through one of the coldest places in Portugal, I noticed far away on a truck a 'snowman.' So I decided to follow it with my car because it looked quite big. After I finally got close enough, it turned out to be a giant penis made out of snow."
It is not known for what purpose the giant penis was made or where it was being transported to.
IBT India could not verify the authenticity of the video.
Last year, it was reported that a five-foot-high snow penis made by two friends in Chatteris in Cambridgeshire, England, amused people.
Check out the Portugal video here: