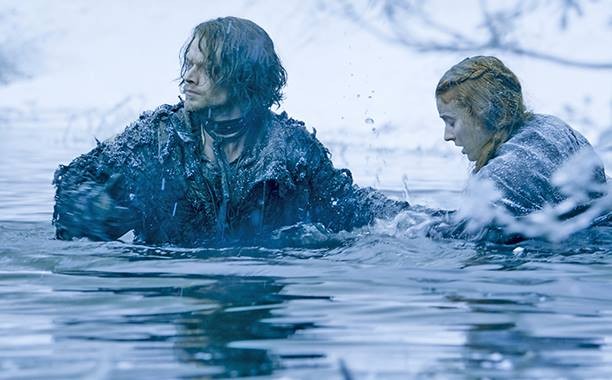 In the upcoming episode titled "Home" of HBO's "Game of Thrones" Season 6, Bran Stark (Isaac Hempstead Wright) will continue training under Three-Eyed Raven who will help Bran to enhance his greenseeing powers.
CLICK HERE to watch live what lessons the Three-eyed Raven will teach Bran and what new adventures await him in the upcoming episode. To watch the episode anytime after it airs, CLICK HERE and HERE.
According to the synopsis of the episode by TV.com: "Bran trains under the guidance of the Three-Eyed Raven. Elsewhere, Tommen (Dean-Charles Chapman) gets advice from Jaime (Nikolaj Coster-Waldau) while Tyrion (Peter Dinklage) must get creative to find good news. Thorne has the support of the Night's Watch and Balon Greyjoy (Patrick Malahide) hears several proposals. Elsewhere, Ramsay comes up with a new plan."
Apart from Bran, other characters who will be returning with the upcoming episode are Yara, Balon Greyjoy and Meera Reed (Ellie Kendrick). Recently, HBO has released some pictures from the next episode that features Max vod Sydow as the Three-Eyed Raven.
Yibada has stated that in "Home" Tommen will receive advice from Jaime. According to the promo of the episode, Tommen will keep his mother Cersei (Lena Headey) under house arrest with guards watching over her and make sure that she won't get out of the house without Tommen's consent.
In the meantime, Ramsay will continue on his search to find the whereabouts of Sansa, while Jamie will meet the High Sparrow. Elsewhere, Tyrion will confront an imprisoned dragon.
The website also stated that Tyrion will look forward to some good news but ultimately will have to make his own. Meanwhile, in Castle Black, Night's Watch will be getting closer just behind Thorne. Ramsay has come out with a new plan while Balon Greyjoy will receive some proposals to consider.