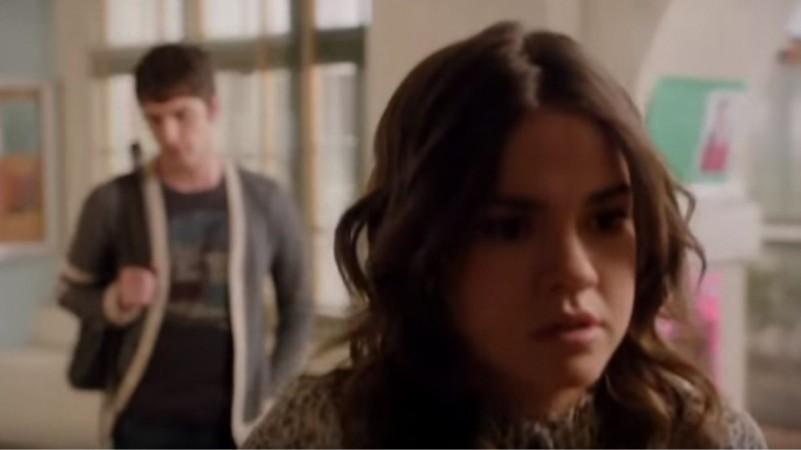 After the long mid-season break, "The Fosters" are returning to Freeform (ABC Family's new name) on Monday, 25 January. "First Impressions" will deal with how Brandon (David Lambert) and Callie's (Maia Mitchell) relationship changes with the adoption in episode 10 "Lucky" and how Jude (Hayden Byerly) and Connor's (Gavin MacIntosh) relationship changes with the latter planning on moving away.
Now that Callie has been adopted into the Adams Foster family, she and Brandon will have to end their romance. Fortunately, they will both find ways to distract themselves, although they will hit a few bumps in the road.
Callie realises that she can use her website to make a difference in the American foster care, and decides to become a spokesperson for the community. She immerses herself in the work to improve the "Fost and Found" website and reach out to the kids that need her help. She even catches the attention of an investor who wants her to be the voice for the foster community.
Also Read: Daniella Monet joins Baby Daddy season 5; will Riley say yes to Danny?
Meanwhile, Brandon will focus on his music, and is even approached by a recruiter from Juilliard – who saw him perform at Disney Hall. Brandon will be seen trying to do a musical adaptation of "Romeo & Juliet", which will also feature the "High School Musical" alum Corbin Bleu.
It is also understood both halves of the couple will get their own romantic story-lines, Brandon with a new character Courtney and Callie with AJ (Tom Williamson). They will both be seen working on their own happiness individually, with the possibility that they could be friends in the future.
Meanwhile, Jude and Connor have agreed on a long-distance relationship. However, most of those do not work, and it looks like Jude might make a new "friend" after his best friend/ boyfriend stops going to his school. It is understood that this new friend is a quirky teen he and Callie meet at a foster youth event.
Watch out for season 3 episode 11 of "The Fosters", which will be aired at 8 pm (EST) on Monday, 25 January on Freeform. You can also live stream Freeform Live and Hulu.