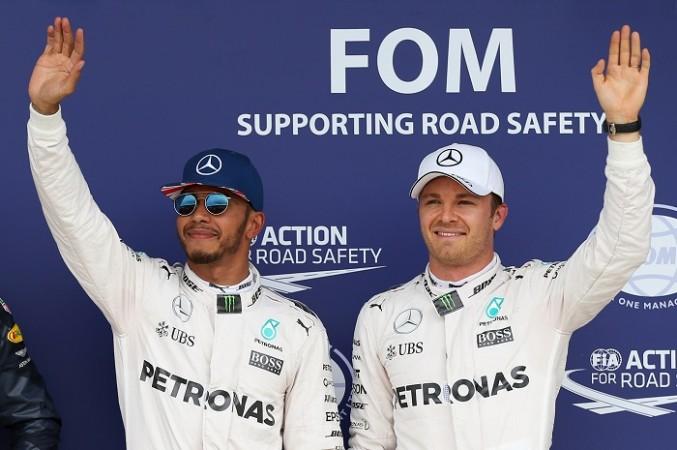 Formula One has witnessed 13 races this season, and Mercedes has shone brightly so far despite some mechanical problems. Now, the 14th race – Italian Grand Prix – is the last race in Europe leg of the season, and the two practice sessions are scheduled for Friday.
With the qualifying and the all-important race on Saturday and Sunday respectively, can any team stop Mercedes' dominance? As of now, Red Bull's Max Verstappen is the only non-Mercedes driver to have won a race -- Spanish GP -- this season.
Though drivers like Sebastian Vettel, Kimi Raikkonen (both Ferrari) and Daniel Ricciardo (Red Bull) have been strong challengers, Lewis Hamilton and Nico Rosberg have been the most consistent. Only nine points separate the two Mercedes drivers, with the Britisher having accumulated 232 points and the German 223 points.
Before the mid-season break last month, Hamilton had won four races on a trot, but Rosberg clinched the Belgian Grand Prix on Sunday. With both the drivers showing good form this season, the Mercedes duo will be favourites to win the Italian Grand Prix as well.
Vettel, who finished sixth in the Belgian GP, looked good during the race along with his teammate Raikkonnen, showing good pace in the circuit. Vettel is relatively confident of a good show in Italy.
"I think we need a bit of a boost and support, so very much looking forward to this weekend. Last weekend was very positive for us. Obviously the race didn't unfold the way we expected or we hoped for but it was very positive in terms of pace. I'm pretty confident the car should be fine here," Vettel said.
"Obviously it's a different track and unique in many ways, but like I said, I think it comes at the right time, with people supporting us. Already now the couple of hours this day has had it was very positive with a lot of fans and it's one of the biggest pleasures for us to race in front of the home crowd," he added.
The focus will be on Mercedes, Red Bull and Ferrari primarily in the Italian Grand Prix, with their drivers aiming for podium finish. But, one cannot overlook the consistent performance of Force India, whose drivers –Nico Hulkenberg and Sergio Perez – have been doing well in the circuit. Hulkenberg and Perez finished fourth and fifth respectively, and will be keen to take advantage of any error by the big teams this weekend.
Renault's Kevin Magnussen, who was involved in a horrific race accident in the last race, is ready for the Italian GP. He has been passed fit by the FIA.
"I have just relaxed. Nothing was broken, I wasn't injured so just a bit sore in my body and I didn't need to do anything special. No special treatments or anything. Yeah, just took a couple of days at home and ready for the next race," said Magnussen.
Italian Grand Prix schedule
First Friday Practice Session: 10:00 a.m. local time, 1:30 p.m. IST, 5 a.m. ET
Second Friday Practice Session: 2:00 p.m. local time, 5:30 p.m. IST, 9 a.m. ET
Final Practice Session (Saturday): 11:00 a.m. local time, 2:30 p.m. IST, 5 a.m ET
| | |
| --- | --- |
| Country | TV Broadcaster |
| India | Star Sports 4, Star Sports 4HD |
| US | NBC |
| Canada | TSN |
| United Kingdom | BBC, Sky Sports |
| Middle East and North Africa | Bein Sports Arabia |
| Australia | Network Ten |
| Germany, Italy | Sky Sport |
| France | Canal+ |
| Asia | Fox Sports |