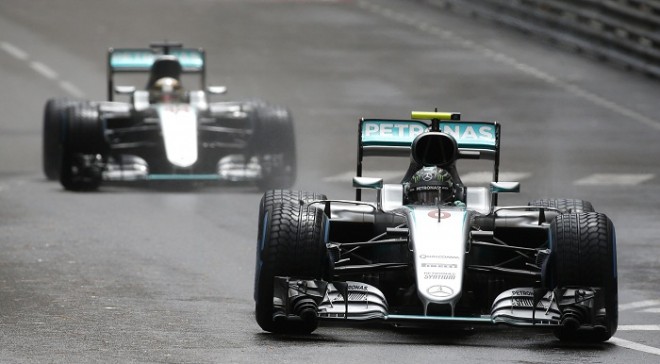 The 2016 Formula One season has been exciting so far, with Mercedes' Nico Rosberg dominating in the first four races of the season. But the German did not even finish in the podium during the last two races, which was won by Max Verstappen (Spanish Grand Prix) and Lewis Hamilton (Monaco Grand Prix). Rosberg will be eager to shine in the Canada Grand Prix on Sunday.
All the drivers will keen to make full use of the Canada Grand Prix practice sessions on Friday, and get everything right for the qualifying on Saturday.
Mercedes have been the strongest team in the F1 season, despite Lewis Hamilton being troubled with engine failures. Mercedes have accumulated 188 points in the season, followed with Ferrari (121) and Red Bull (112).
Once again, drivers from these three teams will be battling it out for a podium finish with Mercedes' Rosberg and Hamilton as favourites. However, Rosberg is aware of some good form shown by Red Bulls' Daniel Ricciardio, who won the 2014 Canada Grand Prix.
Rosberg is feeling the heat from Red Bull this season. If Mercedes makes some errors in the Canada Grand Prix, expect Red Bulls to take them down.
"For sure we (Mercedes) are feeling the heat from them, and obviously they were very strong in Monaco and in general they are coming at us very quickly. Nevertheless Monaco was a very specific track, because if you look at the Spanish Grand Prix the gap was a bit bigger," F1 official website quoted Rosberg as saying.
Though Red Bull have been impressive and consistent this season in accumulating important points in most of the races, Ricciardio believes Mercedes are the team to beat.
"I think realistically Mercedes are still going to be, as expected, the ones to beat. I expect that we can be the next best, or I hope we can be the next best. But it's hard, you know, Ferrari have been there and surprised us sometime and then been less surprising on other occasions," F1 official website quoted Ricciardio as saying.
"You never know, but I do believe we'll be the next ones in line behind Mercedes and how far we're behind Mercedes I'm not sure but hopefully close enough to again put some pressure on them and grab a win."
Besides the above mentioned teams, Force India, Williams and Toro Rosso will give their best to finish in the podium on Sunday.
Where to watch live
First Friday Practice Session (Friday): 10 am local time (7.30 p.m. IST, 3 p.m BST)
Second Friday Practice Session (Friday): 2 pm local time (11:30 pm IST, 6.30 pm BST)
Final Practice Session (Saturday): 10 amlocal time (7.30 p.m. IST, 3 p.m BST)
| | |
| --- | --- |
| Country | TV Broadcaster |
| India | Star Sports 4, Star Sports 4HD |
| US | NBC |
| Canada | TSN |
| United Kingdom | BBC, Sky Sports |
| Middle East and North Africa | Bein Sports Arabia |
| Australia | Network Ten |
| Germany, Italy | Sky Sport |
| France | Canal+ |
| Asia | Fox Sports |