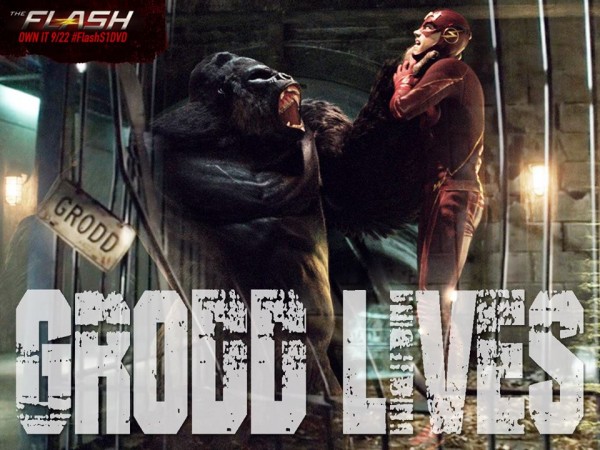 Season 3 episode 13 of The Flash, to be aired on February 21 at 8 pm ET on the CW, will see Team Flash heading to Earth-2 where they will come face-to-face with Grodd.
Also read: The Vampire Diaries Season 8 finale spoilers: Julie Plec talks death, Katherine's return
The episode is titled Attack on Gorilla City. Barry and team will head to Earth-2 to rescue Harry. But they will be kidnapped by Grodd, who wants their help to stop Solovar, the leader of Gorilla City, from invading Earth-1. But it remains to be seen if Grodd is being truthful to Team Flash.
Grant Gustin, the actor who plays Barry, recently opened up to Entertainment Weekly about Grodd, and said we'll see a different side of the Gorilla in Tuesday's episode. "We've always had that element with Grodd," Gustin said. "Like him and Caitlin have that connection, and there's some really vulnerable qualities there with Grodd where he was manipulated from a young age and set on this path that made him this insane villain telepathic gorilla. He's had his reasons for all his choices as well. You do see a different side of Grodd, but still Grodd."
The episode will also feature a huge fight between Barry and one of the gorillas, and Gustin described it as a gladiator moment for Barry. "There are lots and lots and lots of gorillas, more than we've ever seen before," Gustin said. "We have this really, really, really cool gladiator moment for Barry in this really cool arena that the gorillas have."
The Flash Season 3 episode 13 titled Attack on Gorilla City airs this Tuesday, February 21 at 8 pm ET on The CW. The Grodd storyline will continue in episode 14 as well when Grodd and his army of gorillas attempt to attack Earth-1.