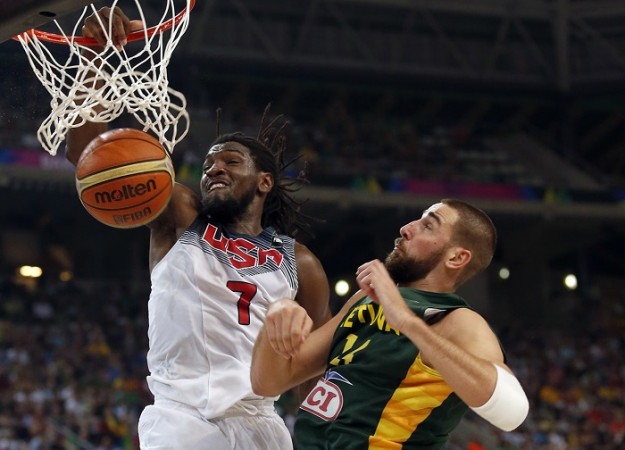 The United States of America have cruised to the final of the FIBA Basketball World Cup so far, and only Serbia now remain to be vanquished on their way to their second straight title.
Where to Watch Live
USA vs Serbia, the final of the FIBA Basketball World Cup, is scheduled for a 9 pm local time (12.30 am IST, 3 pm ET) start. TV coverage in India will be on Neo Sports and Neo Prime. The FIBA Basketball World Cup final will be shown live in the US on ESPN. Viewers can also catch the action via Live Streaming online HERE. International viewers, including India, can Live Stream all the action HERE.
USA, the defending champions, go in to the FIBA Basketball World Cup final against Serbia as the overwhelming favourites with no team, so far, even coming close to pulling off an upset against Mike Krzyzewski's team.
But then, in a winner-take-all finale, anything is possible.
"We'll win if we are worthy of winning," Coach K told FIBA's official website. "And I think we are worthy of winning. We've played some great teams so far. We are playing another great team now. I think two very good teams are playing the Final.
"Serbia are really as good as anybody in the tournament, and probably the hottest team. And they are playing a high level.
"They have stars on their team. Their big guys are good. They are well coached, and they are strong. They can hurt you from many different positions, but they are just playing great basketball right now.
"Actually it's beautiful to see [Serbia play]. I hope I don't see that beauty [against the USA]. They've been playing lights out basketball."
USA have also been playing lights out basketball, barely giving their opponents a sniff of a chance, which was emphasised by their dominant 96-68 victory over Lithuania in the semifinal.
Serbia, though, did not have the easiest of times in their last four matchup, holding off France, who were coming off a massive upset of hosts Spain in the quarterfinals, to come away with a 90-85 victory.
Serbia will go into the game as the underdogs and with that nothing-to-lose feeling, they just might spring a surprise or two in the final against the Americans.
"These guys created chemistry between themselves," Serbia coach Sasha Djordjevic said. "They created a team spirit that I was preaching from day one that is going to bring us something like this. It's all about them, their credit.
"We just had a great tournament. I'm so happy for them, so honoured to have them as my players and coach and try to teach them something. And I'm learning from them from day one of the start of practice."