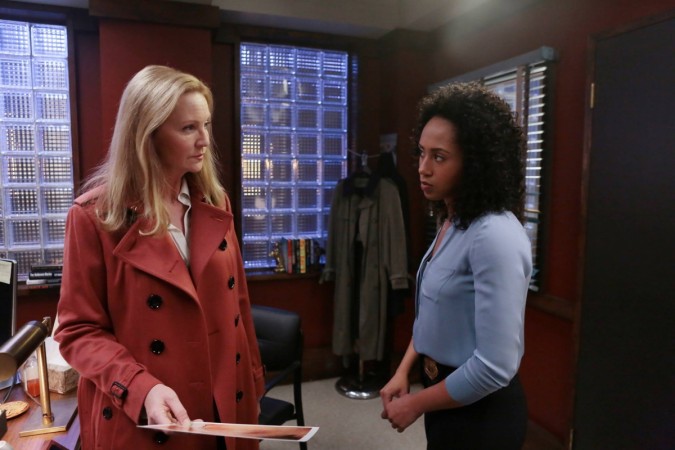 The plot in ABC's TV series "The Family" gets muddier in the latest instalment In Season 1 episode 8 titled "Sweet Jane;" the Warren family and the Red Pines' police force is caught in an ugly war.
So far, no one, except the Warrens and the pock-marked man, knows that Adam isn't really Claire (Joan Allen) and John's (Rupert Graves) son. He is actually an impostor named Ben. When the Mayor of Red Pines learnt this truth, she drank herself to oblivion in episode 7. However, damaging pictures of the politician get circulated and Claire exposes family secrets in order to paint herself as a victim.
Claire has been awfully distant from Ben/Adam (Liam James) ever since she realised her daughter bought an impostor into their house. But this revelation does not impel her to reveal Ben's identity. Instead, she goes after her husband and exposes his extra-marital relationship with Detective Nina Meyer (Margot Bingham) in episode 8.
Claire's cover-up allows her to maintain her #MamaBear image and secure her vote-bank. But her plan is not solid; her parenting skills get questioned throughout episode 8. In the promo, Hank violates his restraining order and tells Claire that her son disappears every night for hours. "You don't even know who he is," he says.
Hank isn't the only one who tries to investigate the Warren's secret about Ben/Adam. According to the synopsis (via TV Guide), Meyer follows Ben/Adam when he wanders away from the house every night. Although it isn't clear where he goes, trailing him will perhaps bring Meyer closer to the truth.
Another reason why Claire will not be perceived as a victim is because of a startling discovery made by Agent Gabe Clements (Matthew Lawler). He makes a link between pregnant Jane and the pock-marked man. If the law enforcement officer learns the truth, this could set-off a whole different level of backlash against the Warrens.
"The Family" Season 1 episode 8 airs 9 p.m. EST on Sunday, April 17, on ABC. You can live-stream the episode via ABC Go.