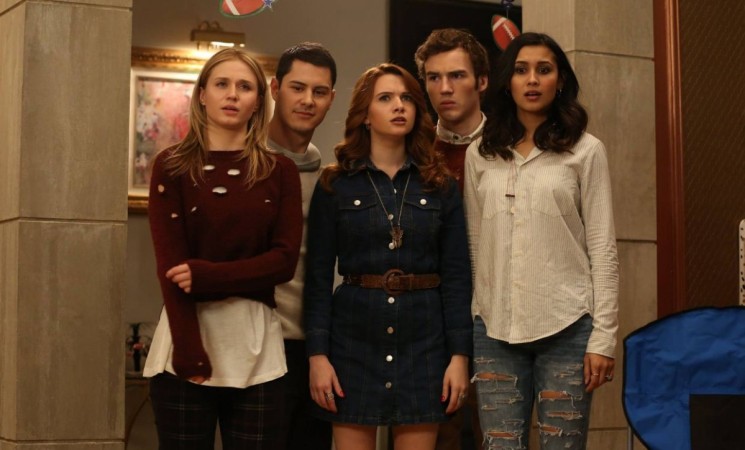 "Faking It" fans have had a difficult couple of days after MTV announced that the upcoming Season 3 episode 10 will mark the series finale. The show was groundbreaking in many regards, especially in terms of LGBT issues, and fans are hoping some other network or streaming service will take "Faking It" up.
Streaming services like Netflix and Hulu have a history of picking up series that got cancelled in their home networks, and spinning a success out of it. While the possibility exists, it may not be an easy task.
In an interview with the Hollywood Reporter, Carter Covington, a showunner for "Faking It," revealed that MTV owns the show and not a studio. Therefore, if anyone else wants to pick it up, they will have to buy the show from MTV.
Also Read: Tyrells, Lannisters become allies ahead of Margaery's walk of shame?
This too would have been too farfetched if the show had better ratings. "...because our ratings weren't strong, I don't know if there would be any suitors. Sadly, I think this is the end," said Covington. However, if "Faking It" has taught fans anything it is to never give up hope.
Surely, if the fans were to rally and declare their love for this trailblazer show, Netflix will at least consider buying It from MTV. After all, it would prove that ratings are just numbers and there are fans that love "Faking It."
However, Covington cannot afford to think like that, as he does not want to leave the fans with cliffhangers. "We worked hard to create a finale where even though we do end on cliffhangers, they're happy cliffhangers. It's New Year's Eve and there are new relationships and everybody is kissing someone at midnight," said Covington.
Do not forget to watch the bittersweet series finale of "Faking It" at 10:30 p.m. (EST) Tuesday, May 17. You can also live stream Season 3 episode 10 titled "Up in Flames" via MTV Live.