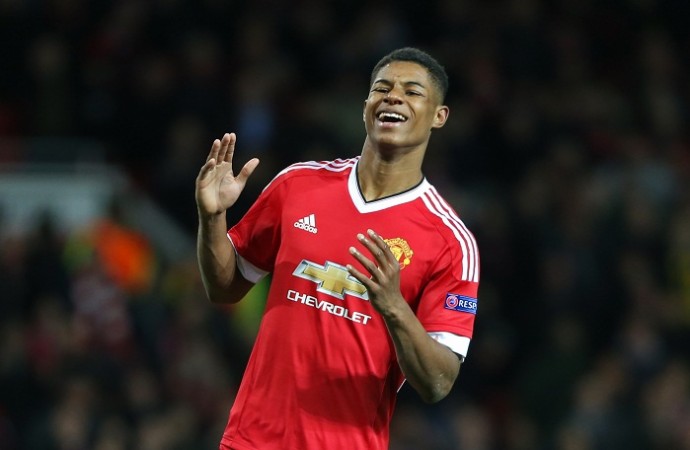 Manchester United have struck form of late, scoring goals with ease and youngster Marcus Rashford should be given huge credit for such results. United, who have won their last three matches in all competitions, should defeat Watford at Old Trafford during their EPL clash, Wednesday.
Despite such current form, Manchester United have lacked consistency in the season, which has led them to fifth place in the table with 44 points. They are out of the title race as well, but they have plenty to play for as they will be eager to finish the season in top four and grab the all-important Champions League spot.
Hence, such matches against a team like Watford are going to be of huge importance. After their huge win against Arsenal at home, there is a sense of confidence among United fans and rightly so, as they defeated a strong Gunners side with a relatively weaker side.
In order to maintain such positive atmosphere, they need to continue their impressive run against Watford as well.
"I think the atmosphere is always the most important thing. If you go to work and it is a sad atmosphere you are not going to work with your eyes open," The Guardian quoted manager Louis van Gaal as saying.
"I made some changes to the rhythm of the day to raise the atmosphere. You have to win to raise the atmosphere. We have won three times so even the media are happy. It's unbelievable."
Manchester United are set to have an improved squad against Watford with some of their players back into the manifold. Anthony Martial and Matteo Darmian are expected to play against Watford. It remains to be seen if Martial starts straight away or Rushford is given another start.
"When I have choice enough, then I rotate. There's no player in the English Premier League who can cope with the rhythm of matches. A player like Rooney could always cope but he is injured and not for the first time. So I have to rotate. I have Rooney, I have Martial, I have Rashford," Gaal said.
Irrespective of the side United field, they should emerge victorious against Watford. The visitors should be satisfied with their performance so far in the season as they lie at the 12th place with 10 wins. This is a huge achievement considering that the club were one of the favourites to be relegated.
Their performances of late have been inspiring in the EPL, defeating Crystal Palace in their last match. Even in their defeat to Tottenham Hotspur, Watford gave it their all and looked good in phases. During the last meet in November, Watford played good football against United, but lost 1-2.
Watford, if they are to defeat United, will need their stars, Odion Jude Ighalo and Troy Matthew Deeney to lead from the front, and score goals. Manager Sanchez Flores has a fit enough squad to choose from and he will surely chose a team that can help his side defeat the home side.
Watford does not have an impressive record against United, with their last win coming in 1986. After 30 years, can they come up with a historic win?
Where to watch live
Manchester United vs Watford EPL live match is scheduled for a 8 p.m. GMT (1.30 a.m. IST, 3 p.m. ET) start. Live TV coverage of the Manchester United vs Watford EPL game in India will be on Star Sports 2 while the match can also be watched via live streaming online on Hotstar and Starsports.com.
Unfortunately, there is no live TV coverage for Manchester United vs Watford EPL game in UK.
NBC Sports Networkwill broadcast the Manchester United vs Watford in the US, while the action can also be live streamed on NBC Sports Live Extra.
Australia viewers can watch the Manchester United vs Watford EPL game live on Fox Sports 5, while the online live streaming options are on Foxtel Play.