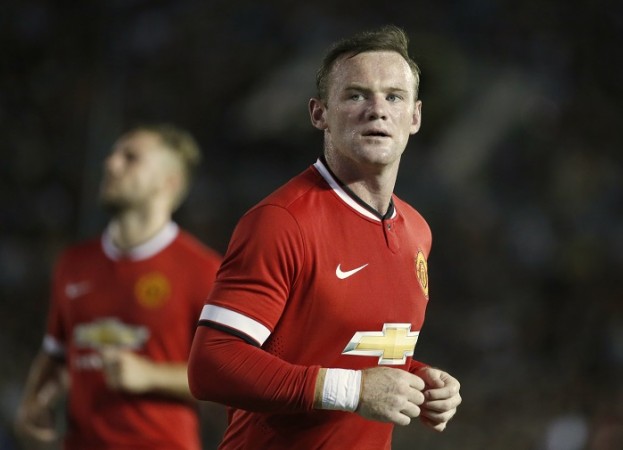 Manchester United were held to a 1 -1 draw when they travelled to Upton Park to face West Ham during the weekend, but they would not settle for anything less than a win against Burnley at Old Trafford tonight.
The Red Devils might not have been a consistent team with their performances during the season, but they are still fighting for the elusive champions league spot.
With Arsenal's victory over Leicester City last night, Louis Van Gaal's men lie in the fifth position with 44 points. Depending on Southampton's game against West Ham, the Red Devils can claim the third spot, if United beat Burnley and Hammers beat the Saints.
This situation would not have arrived, had they defeated West Ham in their last game.
"In the end, we are disappointed in the dressing room that we didn't take all three points," defender Phil Jones told MUTV.
"But West Ham pressed us well and I think a draw was a fair result. Ultimately, we are disappointed. We needed to win and it was a big game for us."
"We have not lost, which is a plus, but we could have gained some ground. It was not to be. We have got another big game on Wednesday night now and we need to win that one as well."
"The manager said in the dressing room after the game that he couldn't fault our spirit. If we had shown that more in the first half then we might have come away with a victory. But we need to address and evaluate this game. Then we will move on to the Burnley game," said Jones.
Manchester United have been enjoying a decent run in their last six matches, where they have only lost one game and even have an enjoyable record at home in their last six fixtures, where they have won 5 and lost one.
Hence, Burnley are aware of the task that lies ahead of them at Old Trafford, as their record of late would only worry them as they are struggling in the relegation zone with 21 points from 24 games.
They have only won one game in their last six games, which seems to be a major worry.
Their sorry tale does not stop there, as they would miss the services of Dean Marney, Kevin Long, Stephen Ward and Matt Taylor against United.
Just to rub salt in Burnley fans' wounds, after their game at Old Trafford, they face Chelsea, Swansea City, Liverpool, Man City, Southampton, Tottenham, Arsenal and Everton in succession.
Could the league get any tougher for Burnley?
For Manchester United, Luke Shaw is the only key player that would be unavailable for the game after receiving a red card against West Ham. Else, they have a strong squad to choose from.
Where to Watch Live
The game is set to begin at 7:45pm GMT (1:15am IST, 2:45 pm ET ) with live coverage in India on Star Sports 2. Viewers in India can also catch the entire match via live streaming online on Starsports.com
Viewers in the UK, unfortunately would not enjoy the luxury of watching the game live on TV, though they have the option of following the Live updates on BBC Radio 5 Live.
The match will be shown live in the US on NBC Sports Live Extra with live streaming on NBC Sports.