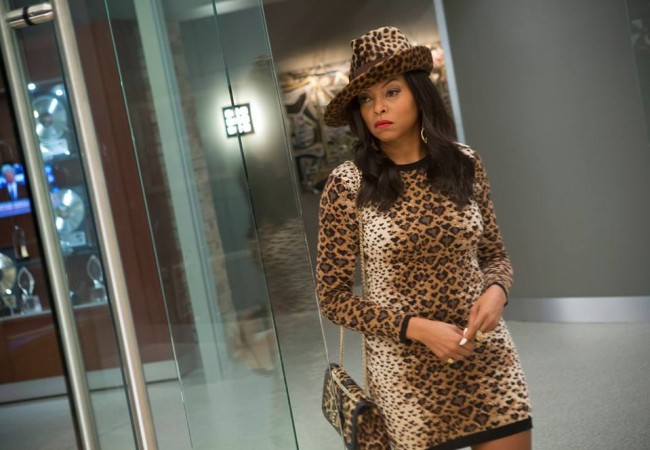 Empire, the FOX musical drama series, will be back with a new episode of season 4 this Wednesday, November 8, at 8 pm EST. Episode 5 is titled The Fool and it will revolve around the various challenges faced by Cookie because of Lucious.
The official synopsis for the fifth episode states that Cookie will be forced to make a tough decision after the board members find out about Lucious' memory loss. She will try to convince the board members by inviting the press to watch Lucious producing the first 20 for 20 album.
The short summary also states that Cookie will get some help from Eddie Barker (portrayed by Forest Whitaker) in her attempt to convince the board members. He will try to get back Lucious in his groove and help him in making music in the studio.
Taraji P Henson reveals Cookie's biggest struggle in Empire season 4
As of now, Barker is doing a lot for the Lyons, but things may not be the same in the future. According to showrunner Ilene Chaiken, Cookie and Lucious will face some unexpected challenges because of their relationship with Barker.
"He adds an incredible warmth and gravitas. He adds this great feeling of authenticity. When you see Forrest, especially with Cookie and Lucious, you really feel the history of these lives in a very rich way. Because this is Empire, you know that that history, that those relationships, are going to lead to something unexpected. But to begin with, he just brings so much more texture to the world," Chaiken said in an interview with The Hollywood Reporter.
Meanwhile, episode 5 of Empire season 4 will also show Hakeem getting worried about his secret involvement with the DuBois family and Claudia helping Lucious with a breakthrough.
In the meantime, Andre's feelings for Detective Pamela Rose will intensify and she will reveal information that's been uncovered regarding the explosion.
Click here to watch the Fox musical drama live online (only in the US). The fifth episode of Empire season 4 will also be available online here for free.
Check out the official synopsis for Empire season 4 episode 6, titled Fortune Be Not Crost, below:
The Lyon family stands together as Anika and Hakeem begin a custody battle for Bella. Although they're confident in Hakeem's ability as a father, no one is prepared for the revelations her team brings to the trial. Meanwhile, Claudia grows more possessive over Lucious, who has unlocked a new way to understand music through his paintings. Also, Jamal introduces Warren to Lucious, Andre begins seeing a new therapist, and one of Becky's old flames returns.