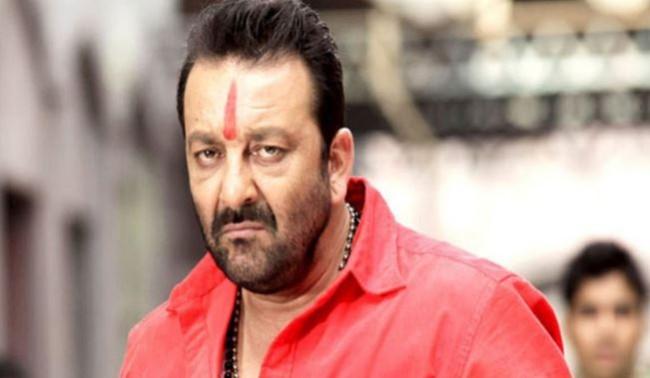 A video of Sanjay Dutt roughly abusing the media in a drunken state during his Diwali party has gone viral. In the video, Dutt can be seen asking media persons to go from his venue and celebrate Diwali with their own family with a lot of expletives. In the video, we also get to see how few of his security guards try to take away the camera while Dutt is abusing from the reporters.
Not just this, when one of the camerapersons tell him that they have been asked by their bosses to get the coverage, Dutt starts using choicest expletives for their boss and them.
Ever since the video has gone viral, the 'Vaastav' star has received massive backlash from fans and viewers. A biopic on Sanjay Dutt, 'Sanju', played by Ranbir Kapoor had emerged as one of the biggest hits of the year. While audience and critics had claimed that the film was just a way to whitewash his image, the star and the film's director, Raj Kumar Hirani had declined any such motive behind making the film.
After a few years of thanda performance on the box-office, Sanjay Dutt finally seems to have hit a jackpot once again. While on one hand, the biopic made on him is expected to sweep away all the awards this year, his kitty is filled with films like – Sadak 2 (directed by Mahesh Bhatt) and Kalank (Karan Johar's magnum opus).
Let's take a look at the video.
Terrible behavior by Dutt. Should be boycotted by media. Why dont they? Are ppl really interested in Sanjay Dutt's or Saif's son pictures? How much are the photographers paid by media for these coming-out-of party, going-to-gym, airport kinda pics ?

— Aditya Reddy (@AdityaReddyA) November 11, 2018
So Raju Hirani can justify this act of Sanjay Dutt, these films are all fake, nothing true there. They just want to make money and for that they can fool audience.

— Rajesh Patro (@rajeshwait) November 11, 2018
Once an abusive, is always an abusive. How hard you try to whitewash his image, he will strike back harder. Irony is only a few months back, biopic on #SanjayDutt made 300 Crores. #Sanju

— Vivek Sharma (@TheVivekSharma) November 10, 2018