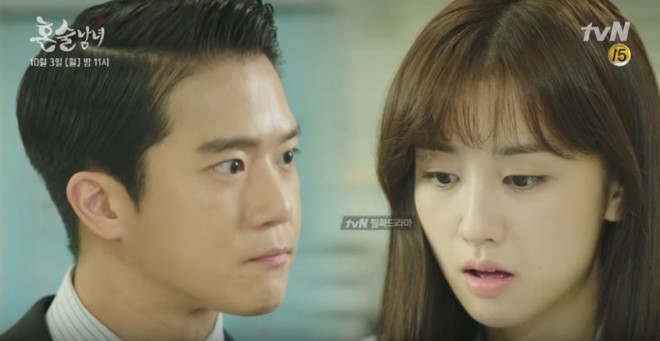 Drinking Solo a.k.a Drinking Alone creators need to work on the relationship between Jin Jung-suk and Park Ha-na in order to increase the ratings of the show.
The followers of the Korean period drama believe that many of the conversations between the lead characters are predictable and uninspiring. So the show needs to bring in some major changes in its plot to keep its viewers glued to the screens.
The upcoming ninth episode could introduce a new love interest for Ha Seok-jin's character, who could pose some challenges for the female lead.
Click here to watch the episode live online. The sequel will also be available online on the official You Tube Channel of tvN.
The mini-series will continue to show the female lead struggling to forget the previous night's humiliation and act normal in front of her colleagues and students. According to the official trailer, Ha Seok-jin's character also goes through the same situation as he finds it hard to stop thinking about the rookie lecturer.
In the promo, the male protagonist can be seen saying, "She is gone crazy. No Geu Rae is really out of her mind. Gosh, the more I think about it, the more baffled I get."
The sneak peek video also features a sequence between the rookie lecturer and her student Gong-myung. Although, he tries to impress her again, she makes it very clear to him that she is just his teacher and he should not take things for granted just because she is very liberal to him.
The teacher's words disappoint the ninth grade civil service student, who seeks Chae-yeon's help to score good marks. Gradually, the two end up falling for each other.
In the mean time, director Kim Won-hae asks Jung-suk if he would like to go out on a blind date and he agrees just to make his colleague jealous.
Drinking Solo a.k.a Drinking Alone returns on tvN tonight, October 3, at 11 pm KST. Watch the trailer of episode 9 below: