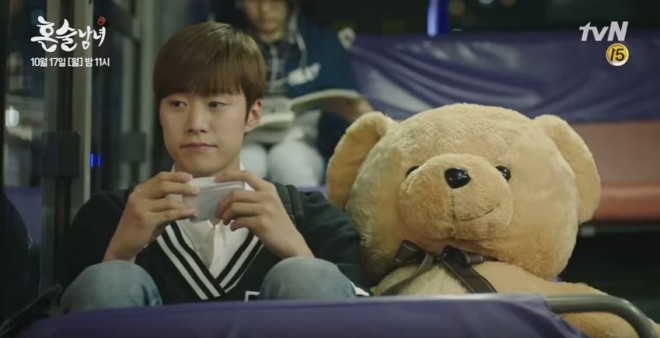 After a thrilling cliffhanger in episode 12, Drinking Solo returns with another exciting sequel tonight, October 17, at 11pm KST on tvN.
Episode 13 will feature Ha Seok-jin as Jin Jung-suk, Park Ha-sun as Park Ha-na, Hwang Woo-seul-hye as Hwang Jin-yi and Shinee member Key as Kim Ki-bum along with Gong Myung and Jung Chae-yeon. Click here to watch the episode live online. The sequel will also be available online on the official You Tube Channel of tvN.
The Korean mini-series is creating a lot of fan frenzy with its unexpected plot twists. The exit of Shinee member Key is the last thing that viewers want to hear and there is buzz that his character would possibly leave the Noryangjin Institute.
Speculations suggest that the next episode will bring in new challenges for the ninth grade civil service student, forcing him to make his way out from the institute. The prime reason for the decision is believed to be the relationship between Jin Gong-myung and Jung Chae-yeon. The two are likely to get closer to each other after the former finds out about Ha-na's relationship with Jung-suk.
Meanwhile, the official trailer hints at troubled moments for Jin-yi as it shows her making some crazy moves at a dance party, attracting many men. In the clip, two of the attendees are seen talking about her and trying to approach her with a dubious mind.
So it remains to be seen whether her boyfriend Min ho will reach out for her help, or her colleague Min Jin-woong will save her from those men. Watch the trailer of Drinking Solo episode 13 below: