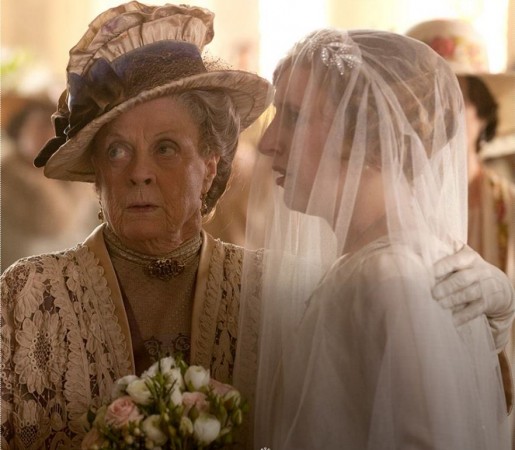 As the last and final season of "Downton Abbey" comes to an end, fans hope that they find closure and a sense of poetic justice. So far, show creator Julian Fellowes has portrayed a realistic depiction of love, marriage, heartbreaks and death. It remains to be seen if his characters will be blessed with the promise of a bright future.
In the previous episode, Lady Mary (Michelle Dockery) ended her relationship with Henry Talbot (Matthew Goode), after witnessing a freak accident on the race track. Suffice to say that Lady Mary's worst fear of losing her beloved in a car accident overwhelmed her.
Meanwhile, her younger sister, Lady Edith (Laura Carmichael) was hopeful of a future with her beau, Bertie Pelham (Harry Hadden-Paton). She accepted his proposal but her joy was overshadowed by her dark past, which concerns her daughter, Marigold. Although Lady Edith contemplated telling Bertie about her daughter, she didn't.
Will someone mar her happiness by telling him the truth about Marigold?
In ITV's promo for the upcoming episode, the two sisters have a huge argument. Lady Edith accuses her elder sister of being "selfish." At this point, Lady Mary does look surprised, but her younger sister is convinced that she's not innocent. Does she ruin Lady Edith's chance of finding happiness with Bertie?
Season 6 Episode 8's synopsis released via TV Guide reads:
"Edith's and Mary's romances become complicated; Molesley and Spratt set out on new career paths; Thomas has difficulties; Mrs. Patmore's bed and breakfast attracts unwanted attention; and Isobel puts her foot down."
"Downton Abbey" Season 6 Episode 8 airs Sunday, Feb. 21 at 9 p.m. on PBS Masterpiece. You can live stream the episode here.