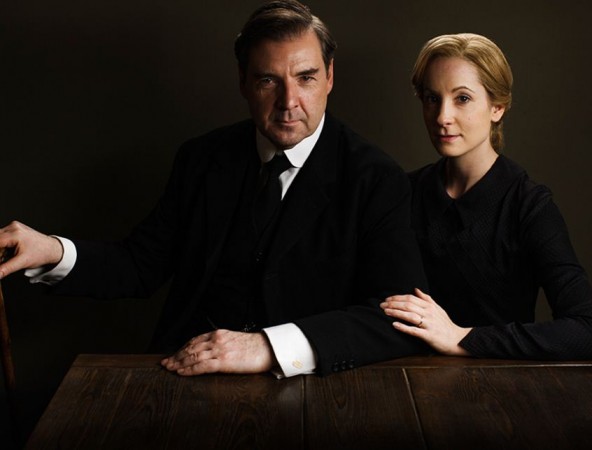 The past five seasons of "Downton Abbey" have depicted a difficult journey for Anna and Bates. The unlucky couple has hardly spent their marriage together. However, Season 6 hints at a change in fortune for the two. In the previous episode, Anna (Joanne Frogatt) hinted that she might indeed be pregnant, but it remains to be seen if she will divulge this piece of information to her husband, Mr. Bates.
The synopsis for Episode 4 hints at another journey to London. Lady Mary (Michelle Dockery) takes her lady's maid to the capital for a check up with the doctor. At this point, it is but obvious that Anna's husband is curious to find out what's happening. In the promo for Episode 4, Mr. Bates (Brendan Coyle) follows Anna around the estate and asks her, "Is there something you want to tell me?"
Elsewhere in the episode, a character from a previous season makes an appearance. Rose Leslie, who played the role of Gwen in Season 1, will enter the doors of Downton, but not as a servant. Her change in class and distinction leads to gossip among the servants downstairs. However, it remains to be seen if any of them will talk to her.
Gwen is not the only one who feels awkward in Episode 4. Tom Branson (Allen Leech) struggles to cope with life at Downton. In the promo, he tells Lady Mary that he needs to establish his own identity and wants to start something of his own.
Season 6 Episode 4's synopsis reads:
Baxter faces a quandary; Anna and Mary rush to London to see the doctor; Daisy presses her case for Mr. Mason; and a former maid comes to Downton for lunch.
"Downton Abbey" Season 6 Episode 4 airs on Sunday, 24 January, at 9pm on Masterpiece. You can live stream the episode here.