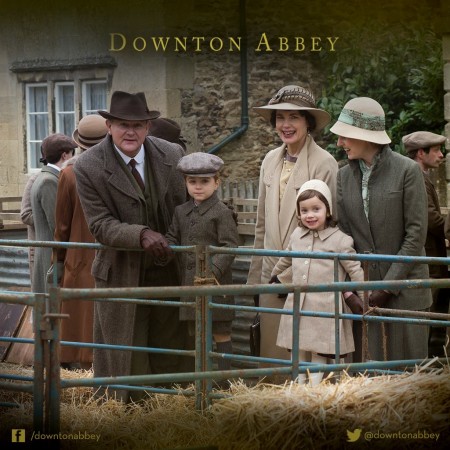 Lady Mary (Michelle Dockery) seems to have opened herself to the idea of romance but will she date a car racer, especially after her late husband lost his life in a car accident? This will be the crux of Season 6 Episode 6 of "Downton Abbey".
The eldest daughter of the Crawleys will undertake a journey to London to surprise her love interest, Henry Talbot (Matthew Goode). Admittedly, this is unusual for the calm and sophisticated Lady Mary, who thrives in a controlled atmosphere. This change in behaviour will shock her lady's maid, Anna (Joanne Froggatt), who will ask her employer if Mr. Talbot is aware of her plans.
The promo for the upcoming episode indicates that Lady Mary will dine with the absolutely gorgeous Mr. Talbot and his friends. Everyone at the dinner party will find Lady Mary charming. In the video clip, Mr. Talbot also looks interestedly at her. Will this be the episode in which the two finally admit that they're in love with each other?
Fans have been waiting to see Lady Mary fall in love again, and have the same sweet relationship she shared with Matthew Crawley (Dan Stevens).
Although Lord Grantham (Hugh Bonneville) would love to see his daughter happy in London, the Earl will still be bedridden in Episode 6. The patriarch of the Crawley family will fail to understand the idea of an open house. In the promo, he wonders why people would pay to see the estate. Nevertheless, his liberal wife Lady Grantham (Elizabeth McGovern) will insist upon letting the villagers enter their house and witness history and legacy within the four walls of their estate.
Season 6 Episode 6'synopsis on TV Guide reads:
The battle over the hospital reaches a climax; and Violet goes on the warpath. In other events, Daisy attempts to foil a romance; prospects are looking up for both Mary and Edith; and Thomas feels trapped.
"Downton Abbey" Season 6 Episode 6 airs on Sunday, 7 February, at 9 pm on PBS Masterpiece. You can live stream the episode here.
Watch the promo below: