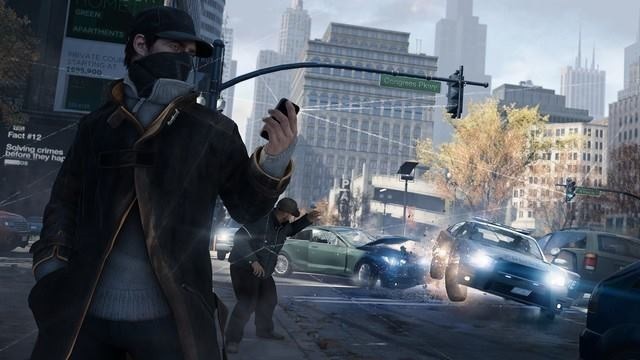 Ubisoft has revealed details of its upcoming action-adventure video game Watch Dogs which will be released on 27 May.
The game allows players to hack into systems in a fictionalized world is set in Chicago, Illinois. Players will be able to hack into almost anything, specifically phones, city's central operating system, traffic lights and more. Players will have to keep away from the police who will be looking to hunt down the protagonist Aiden Pearce. The game is developed by Ubisoft Montreal and published by Ubisoft.
This open world title will be available on Wii U, PC, PlayStation 3, PlayStation 4, Xbox 360 and Xbox One.
Ubisoft, through Q&A, has revealed some details of the game's weather systems, NPCs, gaming environments, hacks and vehicles, said Mr_Shade, UK Forum Manager on Ubisoft Forums.
Weather System - The game will have a real time day and night cycle with the possibilities of different weather conditions, ranging from "sunny to calm to stormy to rainy." Wind, rain, fog and clouds have different degree of intensity and are systematic.
NPCs - All NPCs are said to be unique with more than 3,000 character kits. Players will be encountering NPCs, depending upon factors like time and location. NPCs will be the highest at mid-day and lowest at night, reflecting real world. There will be more NPCs in downtown Chicago than in other parts. Though it's not possible to give a specific number of NPCs a player might meet, Ubisoft promises that the "city will feel alive."
Gaming Environment - Players will have to explore the diverse city of Chicago that will have 6 different districts. Each district will be different in looks, NPC types and vibe.
Vehicles - Players of Watch Dogs will get more than 75 different vehicles, ranging from bikes to compact, heavy, muscle, off road, SUV, luxury cars, or speed cars. All these vehicles will have realistic physics of their own.
Hacks - The game will have 100 different kinds of hacks for players.
(YouTube Courtesy: Ubisoft)