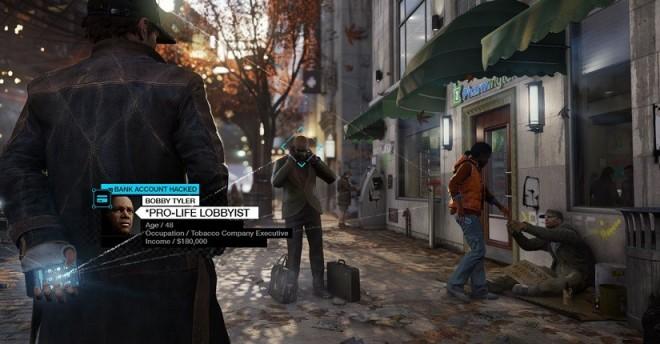 Ubisoft has released a new patch that will be used as correctors for the PC version of Watch Dogs that was suffering from gameplay stuttering issues.
The new patch brings fixes that improve NAT type error messages, crashes during the loading screen and weapons wheel issue.
"We optimized some of the performance issues that were causing some users to experience high amounts of stuttering while playing Watch Dogs," said a representative in an announcement.
"Instances of stuttering during gameplay should now be reduced, especially when using 'High Textures'; however, some players might still experience some stuttering while playing with 'Ultra Textures' settings on."
Below are the full patch notes for Watch Dogs (Ubisoft Forums):
Several fixes to improve NAT type error messages.
Fix for PCs with multiple network interfaces.
Fixed an issue at the Poker Table in which the button appeared corrupted after being pulled from the surveillance camera when Aiden is dealing the cards.
Fixed weapon wheel issue that prevent shotgun selection with mouse.
Fixed title crashes on loading screen, while Aiden selects to restart last autosave, after previously interacting with the slot machine from Mad Mile.
DLC Teaser Hints New Jersey as the New Setting
Watch Dogs took the vigilante hacker, Aiden Pierce to Chicago, but he might soon be moving over to a new setting, Camden, New Jersey. This was revealed via a teaser for the upcoming downloadable content (DLC) that was posted on the game's official Twitter account.
Our data indicates surveillance has become more prominent in high-crime areas_ pic.twitter.com/ZvidLNvJMt

— Watch Dogs (@watchdogsgame) July 28, 2014
Ubisoft indicated that the post was for a DLC that will be released in the fall. The city of Camden is situated in the southern part of Philadelphia. The city is famous for three of its mayors being jailed for corruption and in 2012, the graduation rate fell to 49 percent with the national average being 93 percent and the state average being 86 percent. The residents of the city are also faced with various struggles, with the 40 percent of them are below the national poverty line.
Apart from these figures, the city also has a high crime rate as of 2012, making it a dangerous city in the U.S.
This is a perfect setting for Aiden Pierce's entry. Ubisoft has already launched three DCL missions that brought new weapons and upgrades to the game. Ubisoft has previously confirmed that it will be releasing a DLC side-campaign that will star T-Bone, an ally of Aiden and conspiracy theorist hacker.
Check out these hints from developer on how to make the perfect takedown in Watch Dogs.
(YouTube Courtesy: Watch Dogs)