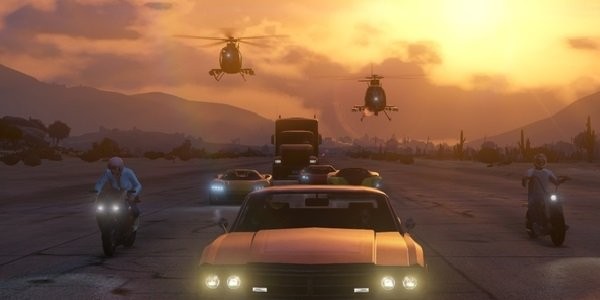 Watch Dog's creative director, Jonathan Morin, has reportedly compared the game's map to that of the recently announced record-breaking title, Grand Theft Auto 5.
Morin did not mention the exact size and scale of the map but promised that the title's in-game map, which emulates the city of Chicago, will offer a "huge density" along with the large scale map.
"One thing I wanted to promote with Watch Dogs was density, a lot more than scale," he said in an interview with Eurogamer. "We have a big city but one thing a lot of games aren't exploring is the shared density of it."
The game, according to Morin, concentrates more on the content and the amount of density. For instance, a player can just stand in a street and profile people for 10 minutes, which is as good as playing without moving, showcasing the detailed content.
He further justified the large map size of Grand Theft Auto 5, which was legit because of the inclusion of aeroplanes in the game. "GTA5 has a huge world but it has flying, it has jets so it serves that purpose. You don't have a jet unless you have the space to fly into," Morin added.
From Morin's replies, it seems like the Watch Dogs in-game map is still being over-shadowed by GTA 5, however the former title is more place-centric along with much focussed serious missions, which is not the focus in Rockstar's GTA 5.
In related news, a 14min game play video of Watch Dogs has been revealed by Ubisoft, which showcases the free roaming mode in the game along with number of features such as exploring restricted area via camera system access, distracting guards with the help of activating heavy machinery from a distance, the low profile stance of the character, slow motion attacks and others.
Watch Dogs is scheduled to release on Nov. 19 and is available for current generation (Sony PlayStation 3 & Microsoft Xbox 360) and next-gen consoles (PlayStation 4 & Xbox One) along with PC and Nintendo Wii U consoles. The game can be pre-ordered from Amazon.