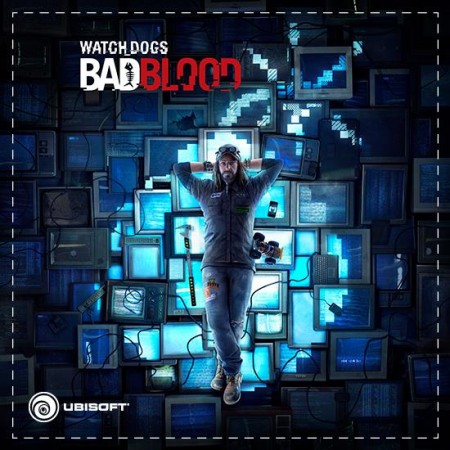 Ubisoft has announced the release date for its hacking adventure video game, Watch Dogs' newest downloadable content (DLC), Bad Blood. The new content will be released by September end. The new DLC will be bringing a new protagonist into the play, Raymond "T-Bone" Kenney, instead of Aiden Pearce.
True Blood DLC will bring full story campaign with 10 new missions that will be set in Chicago.
Back story of T-Bone:
"T-Bone is an old-school hacker and engineer heavily linked to ctOS. He's got a rebel spirit and can take care of himself in a fight. He has an unexplored backstory that gives him a solid reason to fight. And he represents the 'maker culture' of hacking, which brings new machines and gadgets to our game," said Ethan Petty in the official Ubisoft blog post.
Features:
Players will be controlling the eccentric and bearded hacker T-Bone.
T-Bone will have a mini-car named Eugene, with gadgets like stun gun, self-destruction mechanism
T-Bone will have new headquarters - Junkyard 2.0.
New areas will be added to Pawnee and Brandon Docks regions
Armed Security cameras will allow players to hack into and train them on the enemies. These are basically cameras that are strapped with a remote-controlled gun.
New Street Sweep contracts will be introduced. This will allow the protagonist to gain more skills and notoriety and it akin to "killing two birds with one stone," according to Aurelien Chiron, game designer. These contracts will be of different types from elimination of multiple gang members, destroying their stash, protecting a witness. Participating in this will help players to gain Street Sweep tags which will unlock fancy outfits for T-Bone.
New co-op mode - The Street Sweep missions will allow players to play co-op. These missions can be generated in Street Sweep manager, allowing players unlimited and varied missions.
The DLC will have 10 new missions and the DLC can be played by single-player or in co-op mode.
Trailer
(YouTube Courtesy: sonyplaystation)
Release Date
True Blood DLC for Watch Dogs will be available on 30 September for other players and 23 September for Season Pass holders.