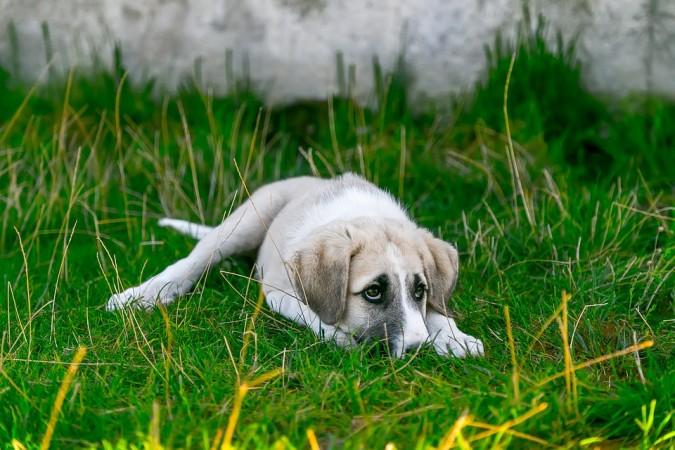 Dogs and their humans always have a special bond, and this was proved once again when a terminally-ill man expressed his wish to meet his dog one last time. Ninewells Hospital in Dundee, Scotland made his last wish come true Thursday, allowing his canine friend to visits him and spend some quality time together.
Peter Robson's border collie Shep was allowed in his ward March 29, just hours before he passed away. Robson's granddaughter Ashley Stevens posted a video and pictures of the heart-touching moments on Facebook. She also thanked the hospital authorities for making Robson's last wish come true.
In the video, the ailing man was seen extremely happy to meet his four-legged friend. He was seen bending down and patting his pet, while the dog was seen wagging his tail and looking pretty excited. The dog was seen putting its front limbs on the bed and trying to sniff Robson, who was suffering from fibrosis of the lungs.
Pets are not allowed in hospitals generally because of infection control regulations, but can be let in under exceptional circumstances, reported BBC.
The post was shared more than 5,000 times and garnered 13,000 reactions. People flooded the post with heartfelt comments. While some people commented how sad it all was, others pointed out that it was lovely, and a few even said they could not control their tears.
"Our thoughts are with Mr Robson's family as they deal with their loss at this difficult time. The ward 3 team has done a wonderful thing for this family. It is often the little things that mean the most to patients and their families and I'm so pleased that the staff were able to grant this wish," said NHS Tayside chief executive Lesley McLay.