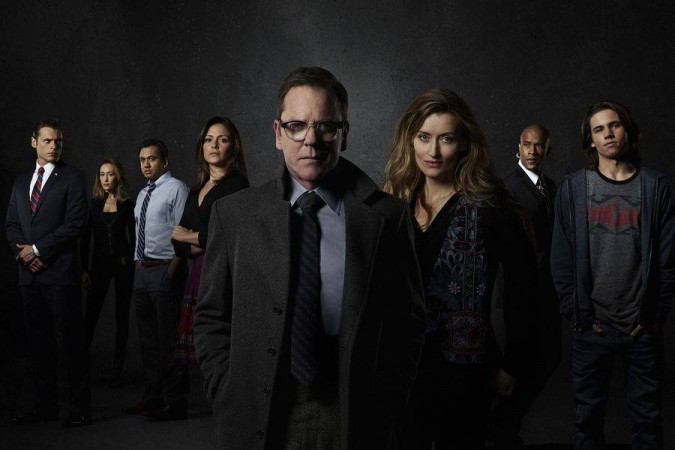 Tom Kirkman is under immense pressure to declare a war on Al-Sakar after the American public learns the terrorist organisation is responsible for the attack on the Capitol. In season 1 episode 4 titled The Enemy, the President faces a mutiny not just from US civilians but from the defence forces as well.
[Spoiler Alert]
Kirkman (Kiefer Sutherland) has never been able to make tough decisions and this struggle continues in the upcoming episode of Designated Survivor. The President is cornered and is asked to resort to violence after diplomacy with the terrorist organisation fails.
While Kirkman tries to find a solution for the joint chief of staff, he receives reports that a second mutiny has erupted.
Kirkman finally goes to war and exercises violence as a solution for the problems at home and abroad. He passes an order to federalise the Michigan national guard and later tells his wife: "I never thought I'd be in a position to decide who will live or die."
To be sure, the President receives poor advice and unfortunately acts on it. Kirkman's decisions on Al-Sakar and the rebellion at home may backfire and he inadvertently sets the stage for his enemies to grab power. This becomes obvious when Congresswoman Hookstraten (Virginia Madsen) talks to Kirkman's wife, Alex.
Season 1 episode 4's synopsis (via TV Guide) reads:
The prospect of war hangs over Kirkman when he learns who is behind the attack on the Capitol, while at the same time he deals with brewing domestic troubles. As Emily is tapped to monitor the situation at home, Alex feels uneasy about her decision to reach out to Hookstraten for help.
Designated Survivor season 1 episode 4 airs at 10 pm EST on Wednesday, October 12, on ABC. You can live-stream the episode via ABC GO.