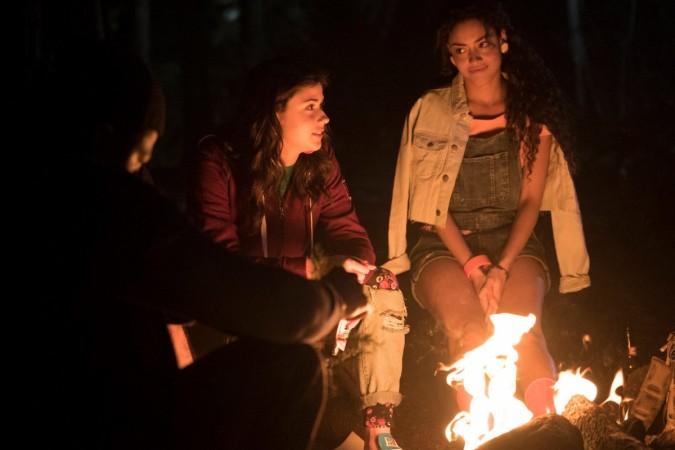 There's going to be a bit of romance and a lot of suspense in the latest instalment of "Dead of Summer." The summer TV show's Season 1 episode 3, titled "Mix Tape," will focus on Cricket and if there's one thing she will learn in the upcoming episode, it is that Camp Stillwater has many secrets.
So far, the new summer TV series has focused on each character's life. If Alex was the protagonist in Season 1 episode 2, then it's Cricket's turn in "Mix Tape." Unfortunately, her story may or may not have a happy ending. Cricket's time in Camp Stillwater turns into a traumatising experience as she battles with nightmares, bad men and crippling anxiety.
In Season 1 episode 3, Cricket struggles with a nightmare. The promo for the upcoming instalment includes a scene in which Cricket is dreaming about a person in a mask. Later, she wakes up sweating and continues to be afraid even after the nightmare has ended.
She says, "I've had nightmares before but they are nothing like this." This realisation will lay the foundation for her numerous fears. However, she does try to overcome these anxieties by trying to spark some romance in her life.
Cricket goes on a date with Damon in Season 1 episode 3 in order to make Alex jealous. She does succeed in seducing Damon but it remains to be seen if Alex is intrigued by her relationship with Damon.
Even if her night out with Damon does go well, the rest of the night might not bode well for her. In the promo, she feels like she's followed by someone and the preview later reveals three men in masks standing behind her. Will she be alive at the end of Season 1 episode 3? This remains to be seen.
"Dead of Summer" Season 1 episode 3 airs at 9 p.m. EST on Tuesday, July 12, on Freeform. You can live-stream the episode via Freeform Go.