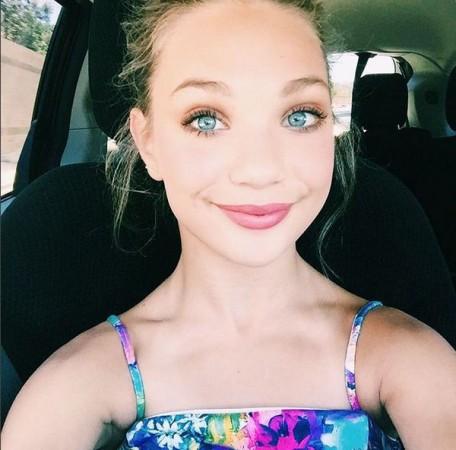 Season 6 Episode 8 of "Dance Moms" is one of the most anticipated episodes of the reality TV show. Reason? Abby Lee Miller's star performer, Maddie Ziegler, makes her return to the dance show.
In the latest instalment of Lifetime's reality series, the dance coach meets a familiar face. However, she will not be happy to see Maddie Ziegler return to the ALDC studio. While it isn't clear why Abby isn't warm towards her favourite student, some of the moms will speculate that this tension is a result of Abby's jealousy.
In Episode 8 titled "Maddie is Back," Abby will not give her a solo. However, it will be the dance coach's other students, Mackenzie Ziegler and Nia Frazier, who get the honour of dancing solo at the upcoming competition.
The promo for the upcoming episode also hints at some drama between Holly Frazier and Abby. In the video clip, Abby trains Nia for a theatrical performance but Holly interjects her and says that the classic Broadway move, "Charleston," shouldn't be included in her routine. Holly calls it "childish" and walks away.
So how did ALDC do despite all the drama? The "Dance Moms" spoiler site states that the team won first place overall for their group performance. Furthermore, they won first place overall.
Season 6 Episode 8's synopsis released via TV Guide reads:
Maddie returns from shooting her movie, but Abby doesn't seem happy to see her most famous dancer. Later, the moms question if Abby's jealous of Maddie's fame; and Ashlee hopes that Brynn will be the team's next big star.
"Dance Moms" Season 6 Episode 8 airs on Tuesday, Feb. 23, at 9 p.m. on Lifetime. You can live stream the episode via My Lifetime.