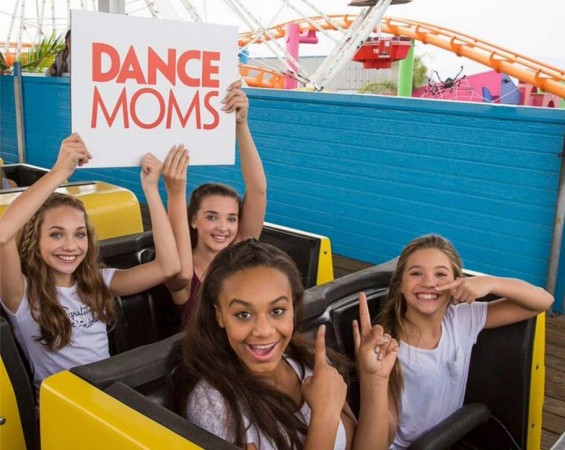 Ever since "Dance Moms" Season 6 premiered on Lifetime, fans have been waiting to see Maddie Ziegler perform. So far, the dance prodigy has appeared only on one episode. Will Season 6 Episode 6 capture her on stage again?
According to the "Dance Moms" spoiler site, it doesn't seem so. Abby Lee Miller's favourite student will give the reality series' latest episode a miss due to the filming of "The Book of Henry". However, Abby appoints a new lead dancer in Maddie's absence.
The synopsis on TV Guide indicates Brynn Rumfallo is the new lead dancer in the junior elite team. This decision irks the moms on the show, who are already annoyed with her for being absent from rehearsals when people least expected it.
When Abby does return to the ALDC studios in Episode 6, Holly Frazier, one of the moms, asks her: "You were gone last week. Are you back for good this week?" To which Abby simply says "no" and goes on to create a mini team with new members. She doesn't concern herself with the junior elite team. So how did they do?
The "Dance Moms" spoiler site stated that the ALDC team won first place in the teen division and even bagged first place overall at Devotion 2 Dance in Agoura Hills, California in November 2015. The mini team also won first place in the small wonders category and were placed second overall for their jazz routine "Cavemen Undercover."
Season 6 Episode 6's synopsis reads:
Abby's back, but she's only focusing on the minis; and a new mini auditions for the team. Later, the moms complain when Brynn is chosen for the lead role in the junior team's only routine; and Brynn's future at the ALDC depends on a win with Maddie set to return next week.
"Dance Moms" Season 6 Episode 6titled "Abby's New Favourites" airs on Tuesday, Feb. 9 at 9 p.m. on Lifetime. You can live-stream the episode via My Lifetime.
Watch the promo here: