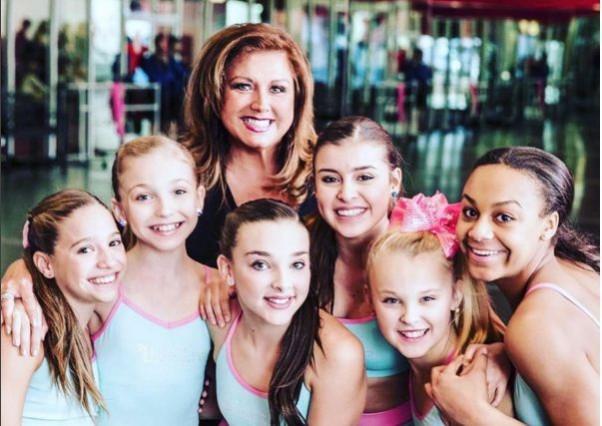 Abby Lee Miller's dancers face a difficult time in the upcoming instalment of the reality TV show, Dance Moms. In season 6 episode 29 titled JoJo Is a No Show, Kalani Hilliker and her mom, Kira, express their grief through a dance routine and JoJo Siwa is very uncomfortable.
[Spoiler Alert]
In the latest episode of the Lifetime reality TV show, Kira tells the rest of the mothers that her family suffered during the weekend. She goes on to say that a girl they knew in their hometown committed suicide.
Abby, in an effort to be compassionate, makes the girls rehearse for a routine that's based on suicide. While describing their group dance, titled Suicide Hotline, Abby says, "This could be one of those numbers. This might fit in with where have all the children gone and the last text."
While the dancers get to work, JoJo and Kendall Vertes get assigned to a duet performance. Their ballet routine makes JoJo very uncomfortable and the 13-year-old dancer misses a rehearsal.
For Abby, this comes as a shock and she is visibly angry about her absence.
So how does Abby's dance group, ALDC, do at the Fierce National Dance Competition in Calabasas?
According to Dance Moms spoiler website, the elite team's group dance, Suicide Hotline, wins first place overall and in the teen division.
The website also claims that JoJo doesn't take part in the duet and Kalani takes her place. The duet wins the first place overall and in the teen division.
Season 6 episode 29's synopsis (via TV Guide) reads:
Abby choreographs an emotional routine to raise awareness for teen suicide after tragedy strikes Kira and Kalani's hometown. Later, the minis try to make a comeback with a group number; and JoJo and Kendall are assigned a difficult ballet duet.
Dance Moms season 6 episode 29 is aired at 9pm EST on Lifetime. You can live-stream the episode via My Lifetime.