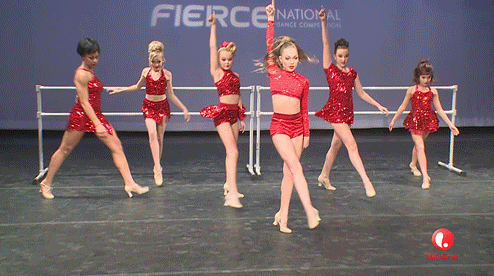 JoJo Siwa and her mother Jessalyn have a huge disagreement with dance coach Abby Lee Miller in the upcoming episode of Dance Moms. In season 6 episode 27 titled Mini Mayhem, the two cast members become quite aggressive when Abby asks JoJo to team up with a mini.
[Spoiler Alert]
Abby's decision to unite the mini and the elite team doesn't go according to plan. The elites are offended at the thought of dancing with the minis, who Abby favours quite a bit.
In an effort to protest Abby's decision, JoJo takes on her alter-ego, Paul-A. In the promo for season 6 episode 27, JoJo's mother says, "JoJo should not be dancing with a mini, so I brought in Paul-A... This character is something JoJo loves and its on her YouTube channel."
While everyone at the Abby Lee Dance Company (ALDC) does adore Paul-A, Abby doesn't seem very pleased. She understand JoJo's insecurity about dancing with a mini and the horrifying prospect of losing.
The 50-year-old reality TV star says, "I think Jess is so afraid of JoJo stepping on that stage next to this Elliana kid that she can't see straight. The only thing she could figure out what to do was pull JoJo from the number and send Paul-A instead."
So does Paul-A and Elliana's duet do well? According to Dance Moms spoiler website, their number titled Fan Favourite won the first place in the junior division at the Innovation Dance Competition in Oxnard.
Season 6 episode 27's synopsis (via TV Guide) reads:
Abby assigns duets to the elites and minis to unify the two teams, but she continues to favour the minis, leaving the elites to choreograph their own dance. Later, Abby decides the season's first solo will be given to a dancer from the winning duet.
Dance Moms season 6 episode 27 airs at 9 p.m. EST on Tuesday, October 4, on Lifetime. You can live-stream the episode via My Lifetime.