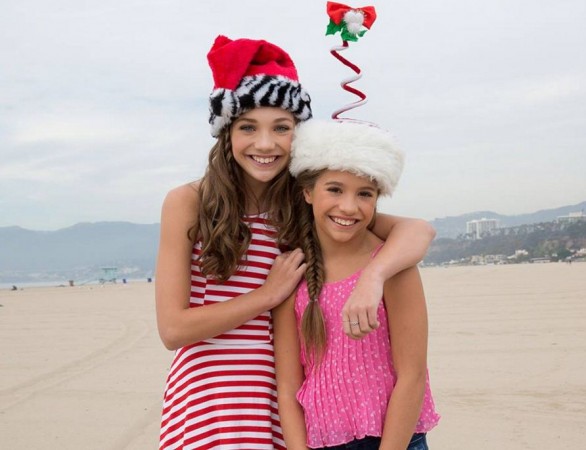 The "Dance Moms" Season 6 reunion special featuring the kids will no doubt be an emotional one. In episode 20 titled "Girls Say Goodbye," Maddie and Mackenzie Ziegler, in many ways the stars of the Lifetime reality show, will make their final appearance.
Maddie and Mackenzie's departure from "Dance Moms" will mark a significant change for the cast members. After all, the Ziegler sisters have been close friends with some of those on the show, including Kalani Hilliker, Nia Frazier and others. Perhaps it is this friendship that will be the crux of the reunion special.
The promo (via Dance Tards) for the upcoming episode indicates that many will be left in tears when "Girls say Goodbye" airs. Maddie and her younger sister will reminisce their time with the ALDC team. However, the episode will not just capture the cast members' heartfelt moments; it promises to be funny as well.
In the preview clip, Maddie is seen saying, "After we did our last competition together that's when it hit us." It is at this point that one of the cast members says, "Oh guys that means we have a shot now." This statement excites the rest of the team as well.
This won't be the only exciting element of the show. In episode 20, a montage of previous cast members will be shown. Among them, Cathy Nebitt-Stein, who left the show in Season 5 will also be featured.
Other highlights will include the unveiling of JoJo Siwa's "Boomerang" video, Mackenzie's performance titled "I Gotta Dance" and a YouTube star Todrick Hall's group performance with the girls titled "Freaks Like Me," according to "Dance Moms" spoiler site.
"Dance Moms;" Season 6 episode 20 airs at 9 p.m. EST on Tuesday, May 17 on Lifetime. You can live-stream the episode via My Lifetime.