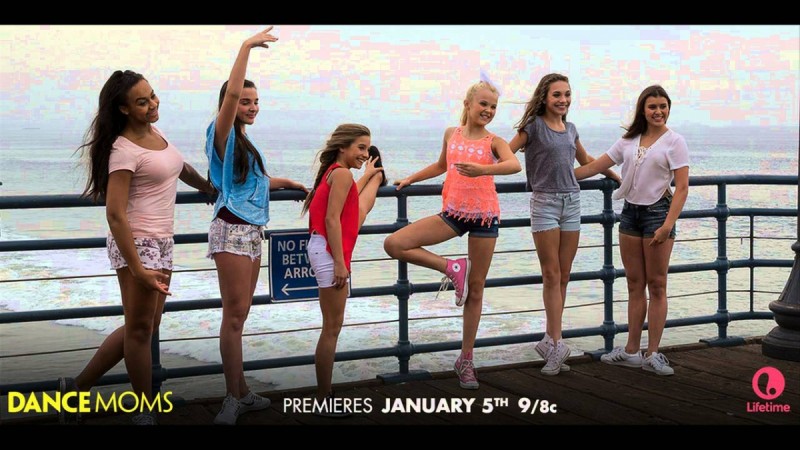 When "Dance Moms" Season 6 trailer was aired, it exposed certain drama-filled moments one wouldn't want to miss. Among scenes of dramatic outbursts by Abby Lee Miller was a fight between Maddie Ziegler's mother Melissa Gisoni and the dance coach. In the trailer, Melissa said: "She doesn't want to mess with me right now. I know so much stuff."
Although many speculated that this was staged, Season 6 Episode 2 indicates Abby has managed to earn the wrath of an irate mother.
In the promo video for the upcoming episode, Maddie and Mackenzie Ziegler's mother Melissa Gisoni is troubled over the hate that's targeted at her younger daughter, Mackenzie.
The ALDC coach, perhaps missing her dance prodigy Maddie Ziegler, is anxious about her team's performance. As a result, she attacks Mackenzie with a barrage of words that upset Melissa and her younger daughter. So far, Melissa has been one of Abby's close friends on the show, but the synopsis hints they will fight over Abby's behaviour.
The rest of the episode will delve into the world of legal problems that surround Abby Lee Miller. Fans of the show will remember the dance coach was indicted on 20 counts of fraud in October 2015. This was hinted at in the Season 6 premiere. But in the latest episode, the other dance moms will find out that Abby faces five years in jail and a fine of $5 million if found guilty.
The promo also hints that Abby's problem will not earn the sympathy of the dance moms. Reason? The ALDC coach reveals she doesn't like her junior elite team and introduces a new set of dancers, which angers everyone in the studio.
Find out how the ALDC team performs in competitions depicted in Episode 2.
"Dance Moms" Season 6 Episode 2 titled "Abby vs Melissa", will be aired on Tuesday, 12 January at 9pm on Lifetime. You can live-stream the episode via My Lifetime.
Watch the promo below: