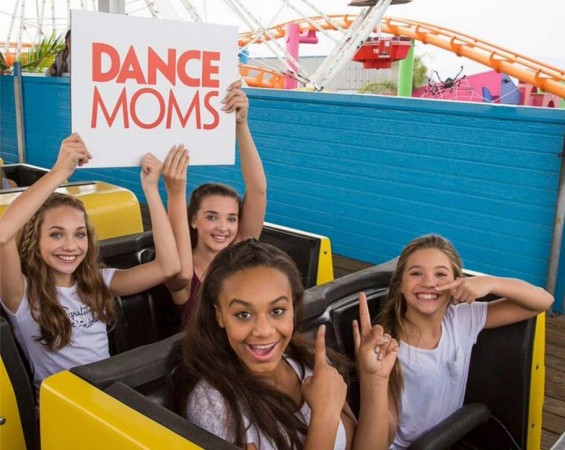 Remember the time Maddie and Mackenzie Ziegler repeatedly denied rumours of their exit from "Dance Moms"? This issue is finally addressed in the latest instalment of the reality TV show. It would be suffice to say that Season 6 episode 19 titled "Hello and Goodbye" provides dance coach Abby Lee Miller a platform to vent her grievances.
The upcoming episode of the Lifetime show, hosted by Jai Rodriguez, will focus on issues that weren't fully addressed during the season. For instance, Abby's reaction when she found out her dance prodigy's exit wasn't given sufficient air time.
However, Jai will ask Abby to recount her experience on finding the Ziegler sisters' exit. In the promo, the ALDC coach is seen saying, "I expected more from Melissa." It appears as if Abby is happy for Maddie's success, but is offended because it was kept a secret for a long time.
"There was an audition and you went to it and you told them," Abby tells Melissa. Maddie and Mackenzie's mother says that the show's director and lawyers were kept abreast of her decision.
This statement only impels Abby to announce Maddie's new venture, as the judge of "So You Think You Can Dance: Next Generation." Interestingly, Jill Vertes and Nia Frazier look very surprised. Perhaps their shocked expressions are due to the fact that the show is pre-taped.
According to "Dance Moms" spoiler website, episode 19, the reunion special, was recorded on March 1, and the news of Maddie's new venture was reported two days later, on March 3. "They aren't allowed to talk about it," says a very angry Melissa in the promo.
Elsewhere in episode 19, the mini elite team will perform a group dance and according to the spoiler website, Maddie will perform her last solo titled "Lizzie Borden."
"Dance Moms" Season 6 episode 19 airs at 9 p.m. EST on Tuesday, May 10, on Lifetime. You can live-stream the episode via My Lifetime.