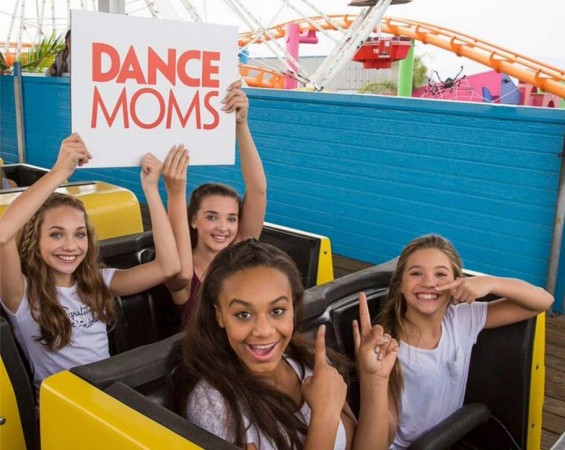 "Dance Moms" will perhaps never be the same for Maddie Ziegler's devoted fans. The 13-year-old dance prodigy's mom, Melissa Gisoni, announced her kids' departure from the show in Season 6 episode 15 titled "Melissa's Announcement."
[Spoiler Alert]
Rumours of Maddie's exit have been rife on the Lifetime reality TV show ever since Season 6 premiered. However, Melissa has been largely silent. In the latest episode, she finally stated that "The Book of Henry" star and her sister Mackenzie will not be part of dance coach Abby Lee Miller's ALDC anymore.
According to the synopsis (via TV Guide) for episode 15, Abby's world reportedly falls apart after hearing the news. The dance coach looks positively shaken in the promo. Although she remains quiet, the moms have a conversation with Melissa. One them says that "the wind came out of her [Abby] sails" when Abby learnt that Maddie and Mackenzie are exiting "Dance Moms."
Nia Frazier's mom Holly weighs in on the announcement and states, "I'm so glad Melissa told us the news but her timing is a little off because this is not just a regular dance, this is a dance inspired by the movie that's coming out. You want to do a phenomenal job and unfortunately it's a very emotional time."
On her part, Abby focuses on the dance competition that lies ahead for ALDC. She watches her junior elite team as they rehearse for a group dance based on "The Hunstman: Winter's War." The dance coach gives the lead roles to Maddie and Mackenzie. One of them takes on the role of the fire queen and the other, the ice queen. The tension between the two sisters is an integral part of the routine. "The two sisters battle it out until someone dies," Abby says.
So how did ALDC do in the Fierce National Dance Competition in California? According to the "Dance Moms" spoiler site, they won the first place for their group dance. Maddie and Kalani Hilliker's duet also won the first place in the teen division for their routine titled "Unbreak my Heart."
"Dance Moms" Season 6 episode 15 airs 9 p.m. EST Tuesday, April 12, on Lifetime. You can live-stream the episode via My Lifetime.