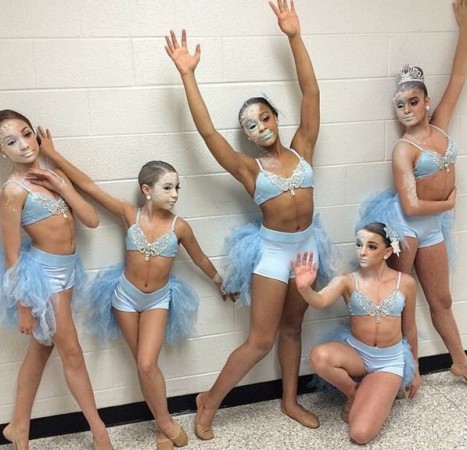 Season 6 of "Dance Moms" has largely been marked by Maddie Ziegler's absence. The dance prodigy, who has moved on to films and music, has not been able to commit to the show. Is dance coach Abby Lee Miller frustrated by this? This will be revealed in Season 6 episode 14 titled "JoJo Steals the Show."
[Spoiler Alert]
Abby decides to team Kendall Vertes and Maddie for a duet for the upcoming New York Dance Experience competition in California. This announcement makes Kendall very happy, but her happiness is short-lived. Maddie's mother, Melissa Gisoni informs the team that Maddie will not be able to take part in the rehearsal due to a prior commitment.
Abby, who is a bit taken aback by the information, makes JoJo Siwa dance with Kendall but interestingly, this routine turns into a solo for JoJo.
The dance coach receives a lot of flak for her decision. An upset Jill Vertes says in the promo (via TV's Preview), "It never works out for Kendall and you make sure of it." Nevertheless, Abby doesn't appear angry at Maddie for any of this. If anything, she seems to want a clear answer about Maddie's involvement in the ALDC.
When Bryn Rumfallo's mother says that the Ziegler sisters are going to leave the show soon, Abby looks at Melissa and asks, "Do you have anything to say, Melissa?" Her silence is poignant.
If you're wondering how Abby's ALDC team fared without the duet, then the answer is overwhelmingly negative. According to "Dance Moms" spoilers site, the team didn't qualify for an overall title in some divisions.
However, Brynn and Sarah Hunt's duet won first place in Junior duet/Trio and the overall title. The ALDC team also won the first place for their group dance titled "Boogie Woogie Bugle Boy" in the teen division.
"Dance Moms" Season 6 episode 14 airs 9 p.m. EST Tuesday, April 5, on Lifetime. You can live-stream the show via My Lifetime.