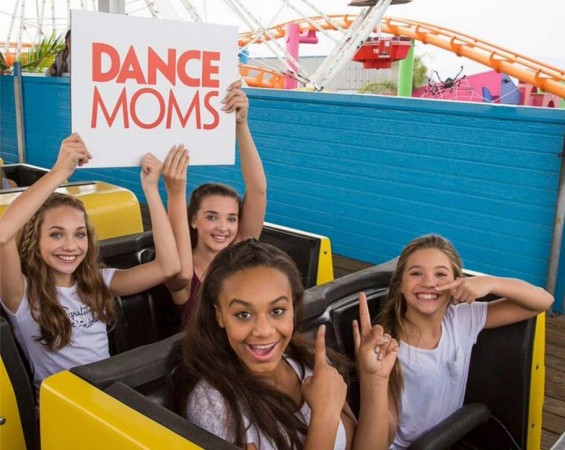 For fans of "Dance Moms," Season 6 is special for many reasons. This will be the star performer Maddie Ziegler's last season on the show. In Season 6 episode 11 titled "The Maddie Rumour," the ALDC team members will gather around Maddie and embrace her in a tight hug.
[Spoiler Alert]
In the promo for the upcoming episode, "The Book of Henry" star has a heartwarming conversation with her coach, Abby Lee Miller. Abby finally asks Maddie if the rumours about her leaving the show are indeed true. Maddie simply acknowledges it and says that she was asked the same question at the Peoples' Choice Awards.
Abby ends the conversation by saying, "I think stopping your dancing will be detrimental. Just be vocal about it. 'I'm with the team; I'm not stopping to dance; I have to work it out because I can do both.'" While Maddie is attentive to her coach's guidance, she looks undecided when Abby says that she can handle a dance and an acting career at the same time.
Elsewhere, the mothers on the show attack Maddie's mother Melissa Gisoni about the dancer's supposed exit. Although Melissa states that the Ziegler team will not leave the show anytime soon, fans will remember that Maddie and her sister Mackenzie have indeed left the show.
While the ALDC team wonders about Maddie, Abby unravels again. According to a Design & Trend report, the dance coach has an altercation with a fan. The outlet further claimed that the young fan will be given screen time to reveal his/her side of the story.
Season 6 episode 11's synopsis (via TV Guide) reads:
Maddie is nominated for a People's Choice Award, leading the media to speculate if she's leaving the ALDC. Later, the moms are furious with Abby when she takes an unexpected date to the ceremony; and a new mini's attitude causes a dance disaster.
"Dance Moms" Season 6 episode 11 airs on Tuesday, March 15, at 9 p.m. on Lifetime. You can live-stream the episode via My Lifetime.