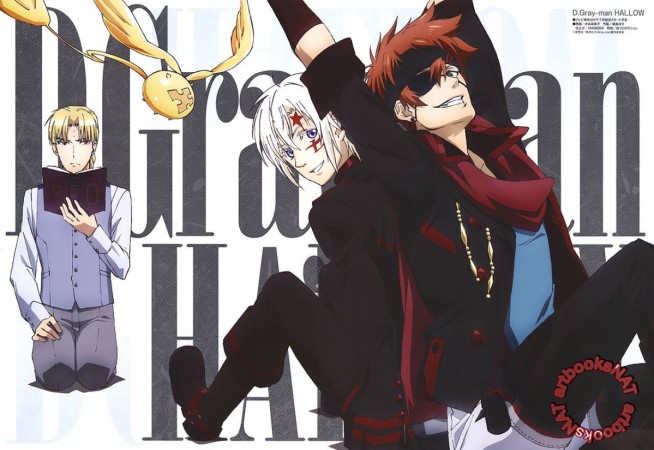 The time for "D.Gray-man" fans to rejoice has finally arrived. A brand new weekly series of the cult anime is all set to premiere on television starting July 5. The new show, titled "D.Gray-man Hallow," will continue the original storyline of the eponymous manga right from where the previous anime series left off.
Produced by TMS Entertainment and licensed by Funimation, "D.Gray-man Hallow" will see a fresh cast and crew with Yoshiharu Ashino taking up the director's mantle. The lead characters of Allen Walker and Howard Link will be voiced by Ayumu Murase and Shinnosuke Tachibana. Yosuke Kabashima will be responsible for the character designs and Kaoru Wada is taking up the mantle of music composer for the show. Wada is one of the only crew members of the original show who is returning to "D.Gray-man Hallow."
Adapted from Katsura Hasuno's manga, "D.Gray-man" is a dark fantasy series that follows the life of Walker, who is a part of an exorcist organisation that battles The Millenium Earl and demonic army. The official Funimation synopsis of "D.Gray-man Hallow" reads as follows:
From the studio behind D.Gray-man comes the highly anticipated continuation to the popular series. Allen Walker is an exorcist working for the Black Order whose mission is to protect mankind from the evil Millennium Earl and his deadly Akuma. Allen and his comrades must recover lost Innocence while defending against the Earl's terrifying army. But if they fail, Innocence will be lost forever.
"D.Gray-man Hallow" will be broadcast on TV Tokyo, TV Osaka and TVA on Tuesday June 5, 2016, at 1:35 a.m. (JST) and on Animax Asia on the same day at 10 p.m. (SGT). The series will also be available for streaming on the Funimation website.