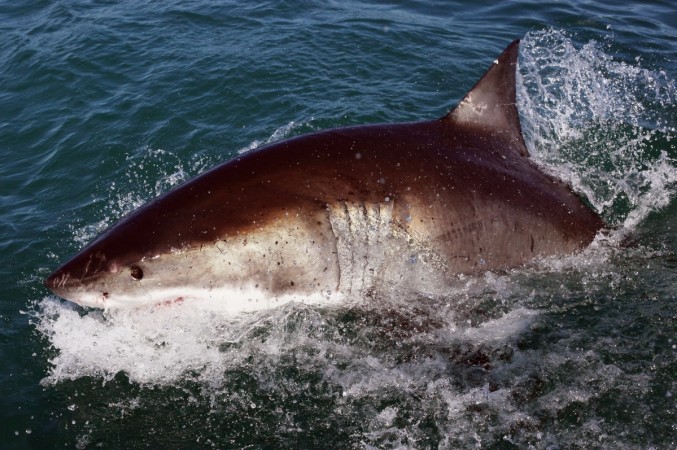 A 3,000-pound white shark was caught and released off the coast of South Carolina. The shark was reportedly 16-foot, something not regularly seen on a fishing trip.
The owner of Outcast Sport Fishing, Charter Captain Chip Michalove, went with his crew on Monday, February 26, to catch a great white shark on the water near Hilton Head, reports the NBC affiliate WSAV.
"At 4:30 in the morning, I got a text message from two of my crew members saying they were sick," he said. "So it was just me and one other guy and I was thinking, maybe we should just postpone it to another day."
Something in him, Michalove says, urged him to give a shot.
The crew caught a 10-foot shark but while trying to hook the shark, it got away.
The 16-foot giant appeared below their boat when the crew was about to leave.
"A 3000 lbs. animal is massive. People don't realize just one wag of the tail can pool a 26-foot boat at that kind of clip. After we started fighting this thing we kind of realize that it was just too much," Michalove told WSAV.
Michalove's crew called another boat for help.
He warned the boat saying, "Hey listen this is going to be nuts, this is gonna be something that's going to turn your stomach when you see how wide this fish is."
After the shark was caught Michalove's team tagged it and released it back into the ocean. The shark according to them was a female.
"I've encountered about 30 great whites in the last three or four years off Hilton Head, and not one of them has had a tag," he said. "I think I'm tagging the first adult great whites here below New York."
Michalove's team gives tags to these animals in collaboration with the Atlantic White Shark Conservancy in Massachusetts. It helps in the proper study of the great white sharks in the Southeast.
"She kind of knew, 'I'm the boss of the ocean and there's nothing in this world I'm scared of,'" Michalove said.
Michalove is popular in the Lowcountry as the "Shark Whisperer."
"I think it started when I started guaranteeing that 8-foot shark on my charters a few years ago if we didn't catch an 8-footer the charter was free," he said.
Michalove further states that the great white sharks have retained their numbers, unlike the other shark species whose population is gradually decreasing.
"The tigers, the bulls, hammerheads — everything else is declining. But the great white is actually going up which is awesome," he said.