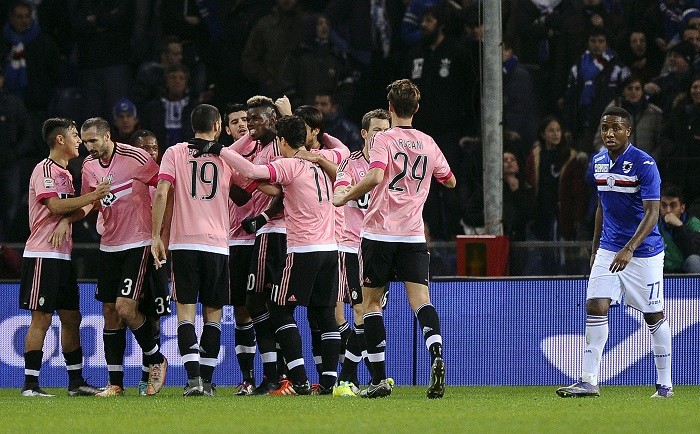 Juventus, the defending champions of the Coppa Italia, are set to face Lazio in an all-important quarterfinal clash at the Stadio Olimpico in Rome on Wednesday. Both teams will be eager to clinch the last semifinal berth, with Inter Milan, AC Milan and Alessandria having booked their slots.
Juventus, the most successful team in the history of Coppa Italia with 10 titles, are in the second position in the Serie A standings, and are one of the favourites to clinch the title. Lazio, on the other hand, have not been below par, but have already lost eight times in the Serie A.
Irrespective of Lazio's recent form, they are expected to play some great football and pose a huge challenge to Juventus, who have won their last six matches in all competitions. Lazio boss Stefano Pioli has defined winning the Coppa Italia as a major objective.
"Winning the Coppa Italia is one of our objectives this season. It's a way of qualifying for Europe, which is where we want to be," Pioli was quoted as saying on Juventus' official website. "We want to lift a trophy, but we're only at the start of our journey and we've all the necessary qualities to be able to bring home silverware in the future."
Though Lazio might be struggling in the ninth position in the Serie A standings, they have played some quality football to defeat some top teams in the competition, like Inter Milan and Fiorentina, of late, which must give them the confidence to beat Juventus as well.
Juventus, who have huge depth in their squad, can afford to rest star players like Paul Pogba. might make some more changes in their starting 11 with a huge game on Sunday against Roma in the Serie A. However, he wants to put up a strong team for the Coppa Italia.
"Tomorrow in Rome we will play with a strong team, with the objective of getting to the next round," Allegri told reporters. "Pogba has played a lot of games. He could be rested again. Asamoah will be available. The team has shown no sign of weakness, despite many changes. Tomorrow the best team will go out onto the pitch with Sunday's game also in mind."
The Bianconeris have some quality players up front like Alvaro Morata, Mario Mandžukić and Paulo Dybala, and their manager will decide whether to field these players on matchday.
"Morata will get back to scoring more: He has great quality and hasn't lost it. Tomorrow we'll see who will play. Mandzukic and Dybala are doing well. Zaza deserves to play for his statistics," said Allegri.
Irrespective of the players chosen to represent their respective sides in the Coppa Italia quarterfinal, one can expect a quality game, with both teams vying for the title.
Where to watch live
The Coppa Italia quarterfinal — Napoli vs Inter Milan — is scheduled for 8:45pm local time (1:15 am, IST, 7:45 pm GMT and 2:45 pm ET) start. There is no live TV coverage in India.
Viewers in Itlay can watch it live on RAI Uno.
Napoli vs Inter Milan can be watched live in the UK on Sky Sports 2 and Sky Sports 2HD, with an option to live stream the match online on Sky Go.