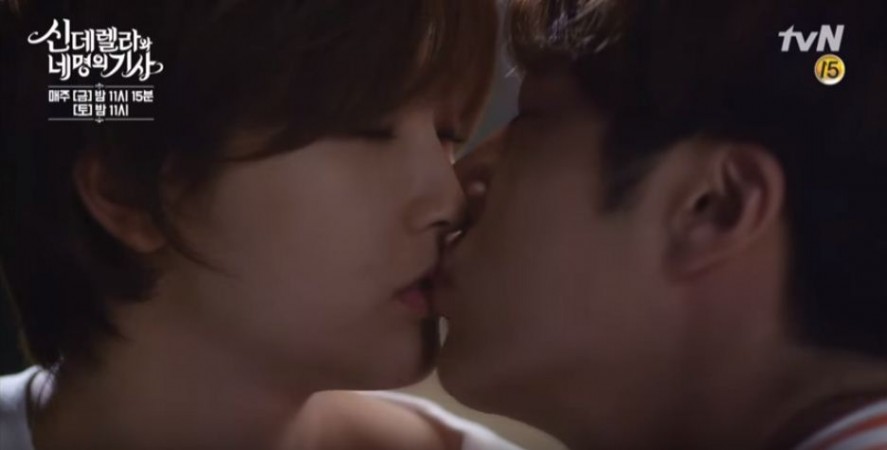 Ha won (Park So dam) has been on a vacation with the Kang family for just a day, and its already proving to be a lot of cumbersome than she had anticipated. Episode 9 will see the repercussions of whatever Ha won may or may not have done with Ji woon (Jung Il woo) the previous night.
It became clear during the holiday that Ji Woon and Ha Won are attracted to each other, and ever share a unique connection that Ha won does not have with any of the other cousins. He even went horseback riding with Ha won, even though none else seemed to be interested. This bond could be attributed to the fact that they are united in the pain of losing their mothers at a young age.
Regardless, after everyone leaves the barbecue party that Seo woo (Lee Jung shin), the youngest of the Kang cousins, painstakingly organised with the help of Ha won's best friend Ja young (Jo Hye jung), end up telling they love each other. Although Ha won's reply to Ji woon's confession was "p*** off" initially, she reciprocated his feelings by kissing him later.
Although episode 8 had ended with their innocent kisses, preview for episode 9 shows them waking up in the same bed, with no memory of sleeping with each other. It remains to be seen how their relationship will progress over the course of the show, considering we have only reached half-way point of the season, which is expected to air 16 episodes.
Meanwhile, Hye ji (Son Na eun) continues to confess her love for Hyun min (Ahn Jae hyun), only to get rejected every time. However, she has decided enough is enough, and will ask if Ji woon will accept her as a girlfriend. Is probably is her ploy to make Hyun min jealous, but in case Ji woon and Hye ji start dating, it will break many hearts, including that of Ha won and fans of Ha Won-Ji Woo coupling.
Don't forget to watch episode 9 and 10 of "Cinderella and Four Knights" when it premieres on Thursday (Sept. 8) and Friday (Sept. 9) via DramaFever.