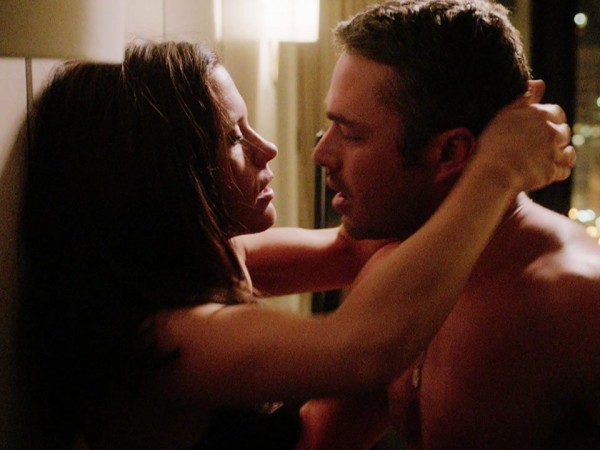 Lt. Kelly Severide (Taylor Kinney) finds a new love interest in Agent Alex Ward (Liza Bennett) while it seems that things have taken an unexpected turn for Brett and Dawson after they reported Chili's (Dora Madison) irresponsible behaviour to Boden (Eamonn Walker) in the upcoming episode titled "Not Everyone Makes It" of "Chicago Fire" season 4.
CLICK HERE to watch how Severide will express his love for Agent Ward and whether Brett and Dawson will manage to find a way to get out of the situation or not.
The synopsis, as mentioned by TV.com, states that Freddie's father begs Herrmann to forgive his son's assault, while Casey discovers that a makeshift shelter housing people displaced by the tornado may close.
Casey attends a fundraiser at the request of an alderman and Dawson and Brett experience repercussions after telling Boden about Chili's erratic behaviour.
Severide realises his love for Alex when they start working together on a new case that involves home-produced explosives. It seems that both of them won't take much time to get intimate with each other as seen in the preview of the episode.
The title of the episode might hint at the possible death of one of the members that is not a very uncommon thing to happen in the series as in season 2 the character of Shay was killed off.
The episode might deal with the massive accident that is about to occur in the next episode. The members of Firehouse 51 might lose one of their own while trying to tackle the situation and from the looks of the trailer, it seems that Severide is in grave danger.
Besides it, Casey (Jesse Spencer) will be dealing with the tornado that hit the area in the previous episode. Casey attends a charity event in an attempt to raise money for the victims and it seems like that he might end up running for Alderman in one of the future episodes.
"Not Everyone Makes It" will be aired on 26 January on NBC.